You have gotten your first air fryer and now you are enjoying delicious quick meals, but you may have realized you need some air fryer tools. A number of accessories are available specifically for certain air fryer models, but others can be used universally across multiple devices.
Air fryers with different functionalities will also need some extra tools to accommodate those extra features. Some of these tools can be found in sets directly compatible with some devices or separately available for purchase.
A complete 6-piece air fryer tools set compatible with the brand, these tools will help you get the most out of your device. The set includes 1 metal holder, 1 silicone mould, 1 pizza pan, 1 cake pan, 1 multi-purpose rack with skewers, and 1 silicone mat. A comprehensive and multifunctional tool set, perfect for newcomers to this device.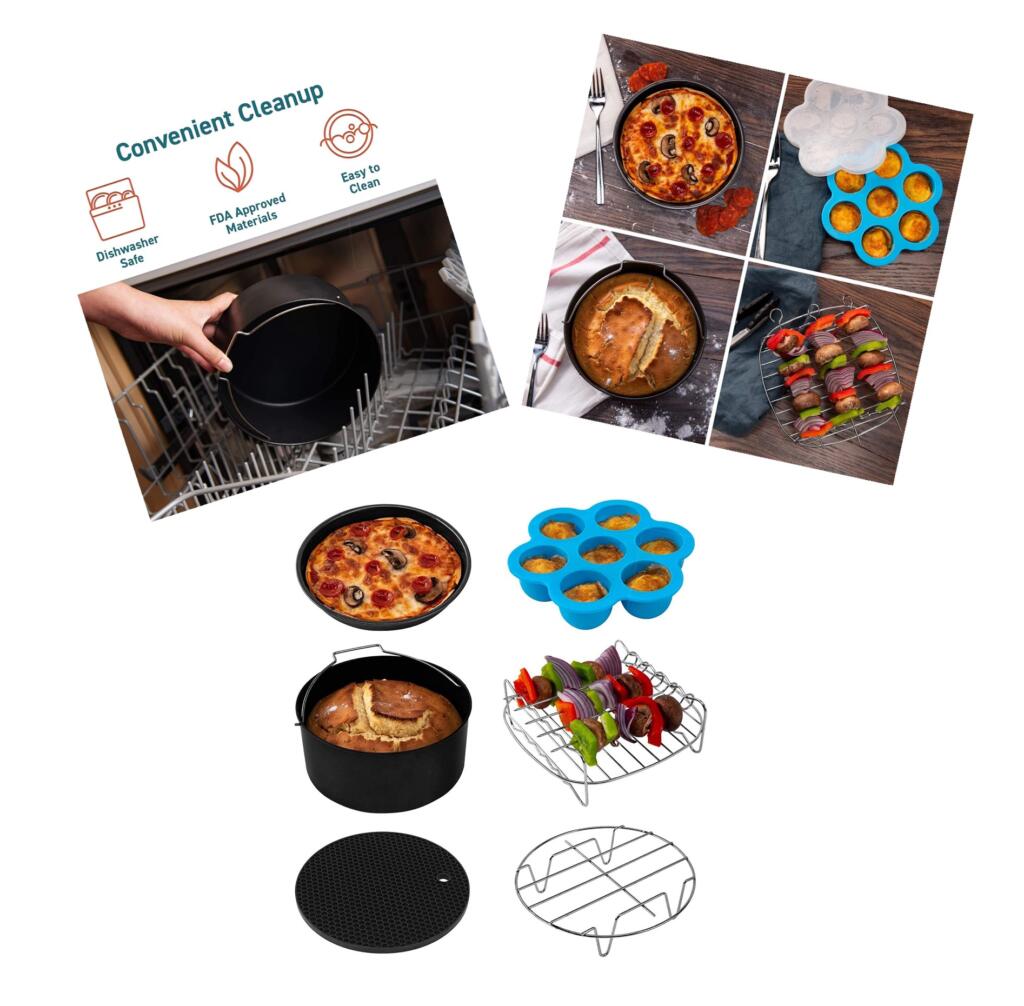 The size of these pieces can make them useful for other air fryers if needed, just make sure to look at sizes. All accessories are dishwasher safe and the materials used are high quality. The silicone mould is BPA-free and safe to use in high temperatures within the device.
For air fryers that do not have a handle to safely take the cooking pot out, you will need heat-resistant mitts. This pair is one that will work nicely as they are small enough that they can fit easily in the air fryer. Made with food-grade silicone that is safe to use and offers protection against heat.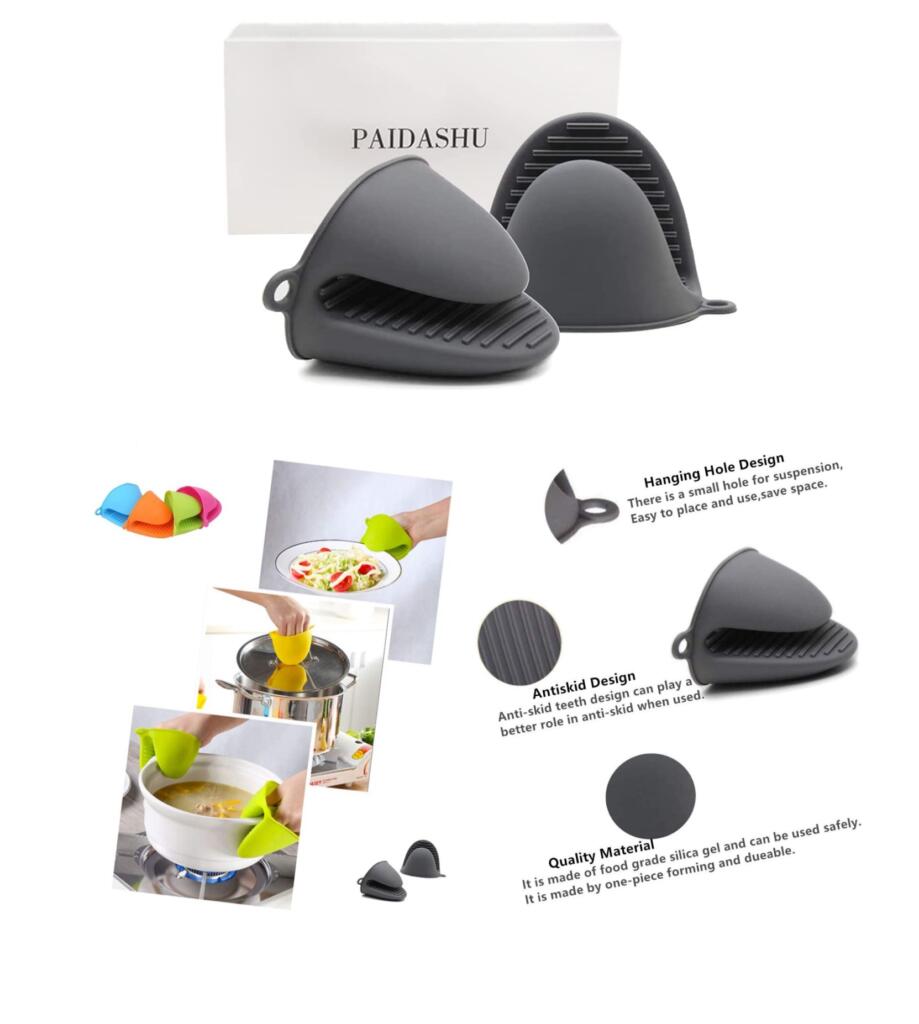 The grip design with a series of antiskid lines was made especially to help firmly hold the hot pan. This is one tool that is not limited to an air fryer as you can use it with other devices. Conveniently, these mitts are dishwasher compatible so you don't even have to worry about them getting dirty.
Coming in a variety of shapes and sizes, these liners will be able to accommodate any type of air fryer. This food-grade parchment is oilproof, waterproof and does not stick, which will be perfect to cook your meals. Once you are done with them you can throw them away and not have to worry about the mess.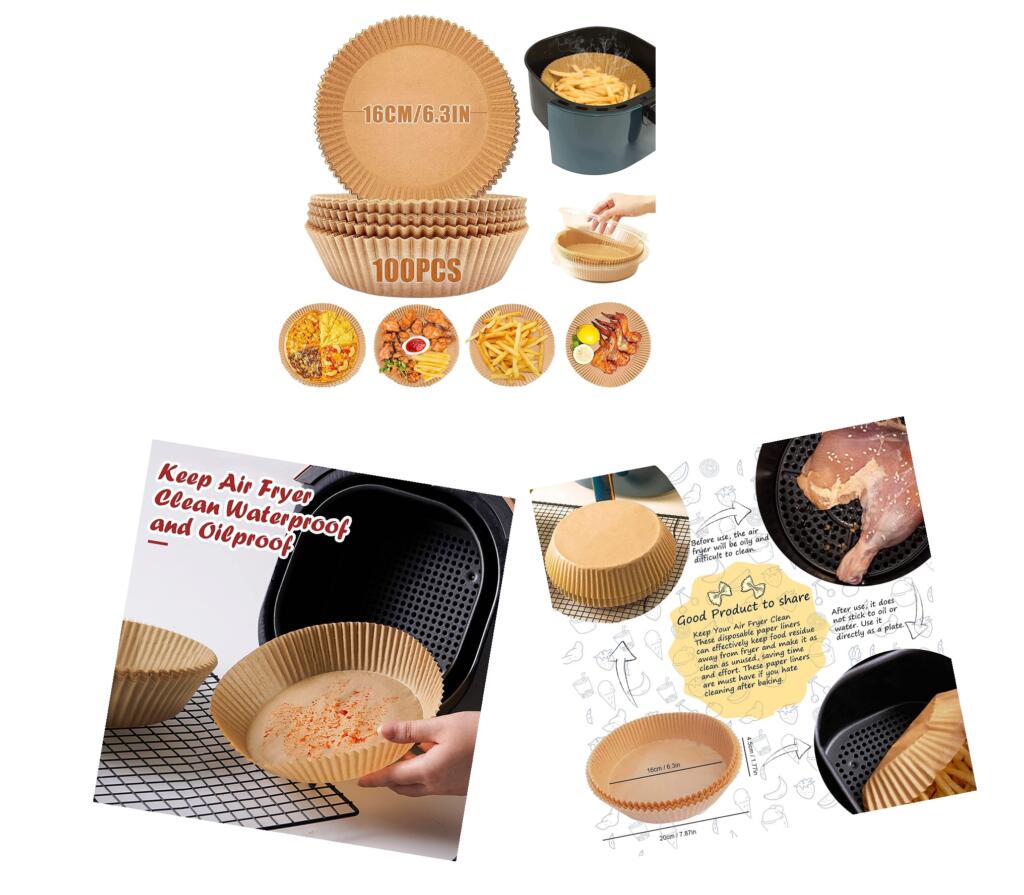 This is one of the main factors why so many air fryer users prefer to have such liners. It makes cleaning the device easier and hassle-free. With no dyes or other unwanted components, it will not add any odd tastes or colours to your food.
Maybe one of the greatest investments to get along with your air fryer is a cookbook. But not just any cookbook, one that is specially made to help you use your device. Cooking instructions in general can be hard, but you will find it somewhat different with an air fryer.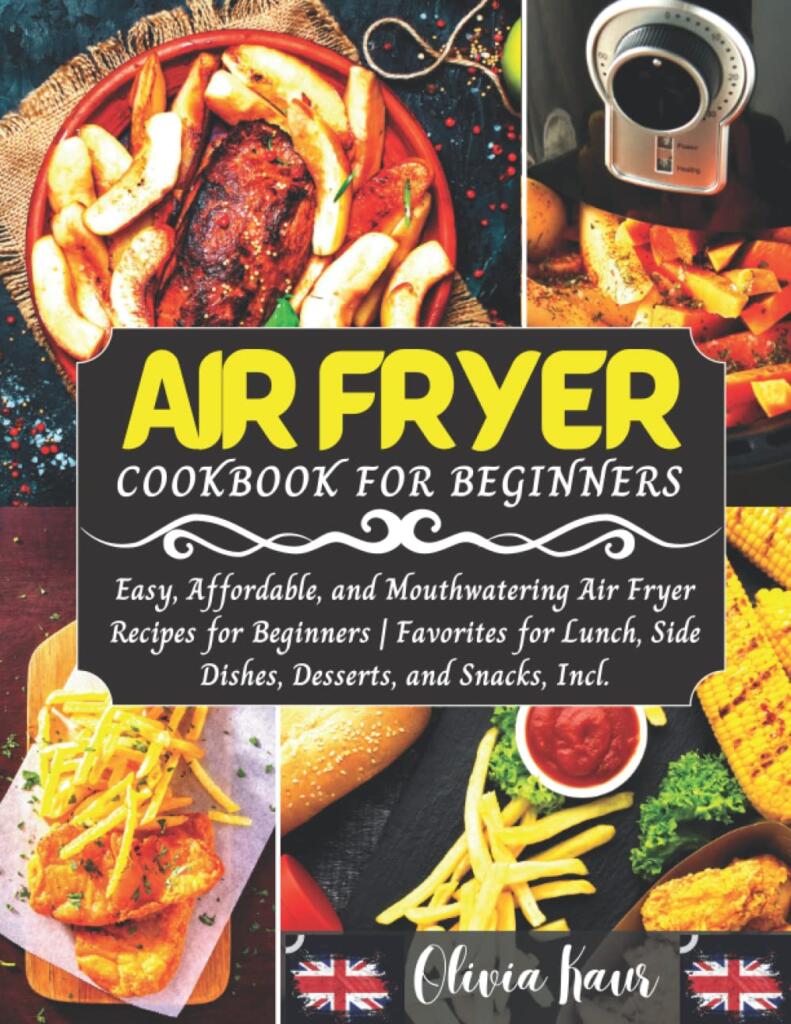 Cooking time is one of the issues many newcomers discover. You will have your food faster than with a regular oven, or hob. So it's important to get this information, and also have a few options of meal ideas to try out. An air fryer cookbook is the perfect tool for the job, and it will be easy to reference.
In conclusion
So, it is now time for you to begin your cooking journey with your air fryer in tow. Grab your tools, prep your meal, and enjoy the ease with which you are making your food. Less time and effort will be spent every day in the kitchen.
Using this device and its tools will only shorten that time further. So take the plunge and try something new and so easy to implement. You don't need to be a cooking expert to enjoy a nice home-cooked meal.