It's time to start brushing your dog's teeth and you will need a dog toothbrush that will help you deal with this hard task. There are a few designs you can choose from, some look like a regular toothbrush. But others are made for dogs so will look a little different.
We know that brushing a dog's teeth is the bane of our existence, but it's something that needs to be done. One way or another your dog will have clean their teeth. Either home or going under anaesthesia to get them clean at the vet.
With that in mind let's jump into it!
This is a perfect starter set of a dog toothbrush set, to get a feel for how your dog reacts to them. The material of these brushes is a little harder than some other options on the market. It can work nicely if you want to really have that solid feel and thoroughly clean your dog's teeth.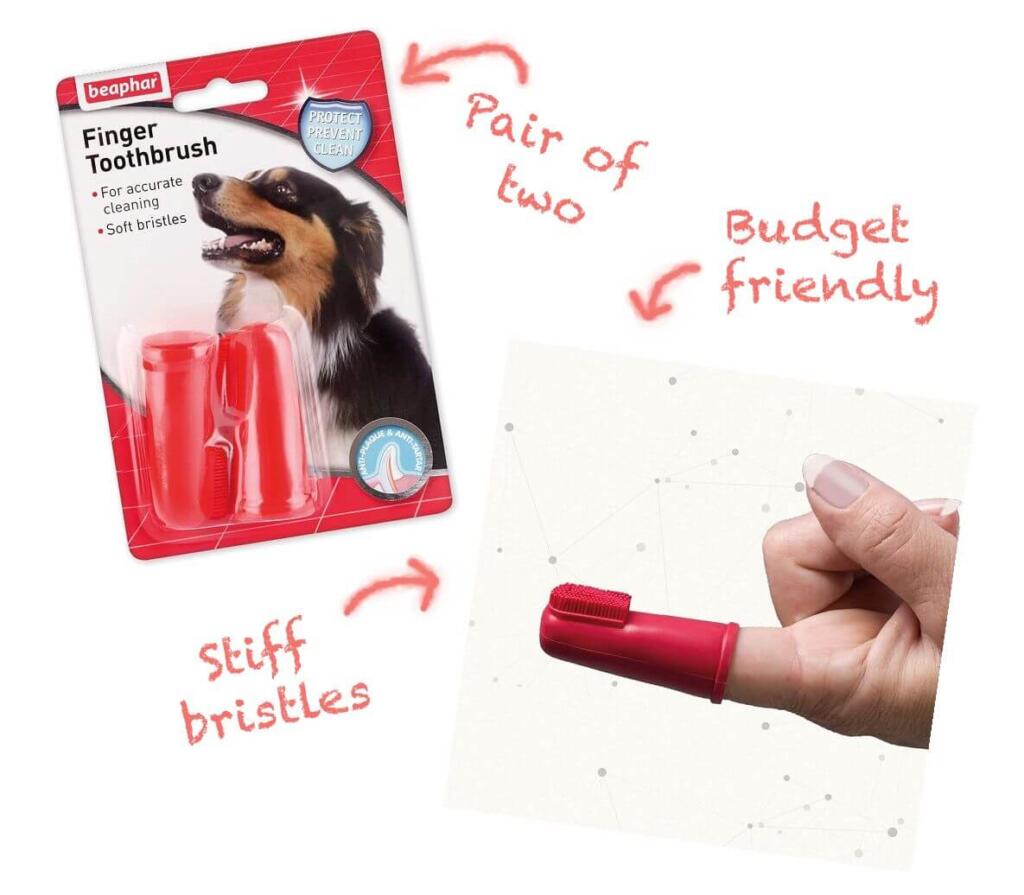 One great part of this set is that it's quite a budget-friendly option. The material used is also perfect when it comes to cleaning the brush after use. Some dogs might be a little put off by the toughness of the material, but it may surprise you. Even so, it can be a great tool for training a dog to be comfortable around a dog toothbrush.
This one looks like an ordinary toothbrush, but don't be fooled you can't pick up a normal toothbrush for your dog. A dog toothbrush like this is made with soft bristles and is arranged in a specific way to work for dogs.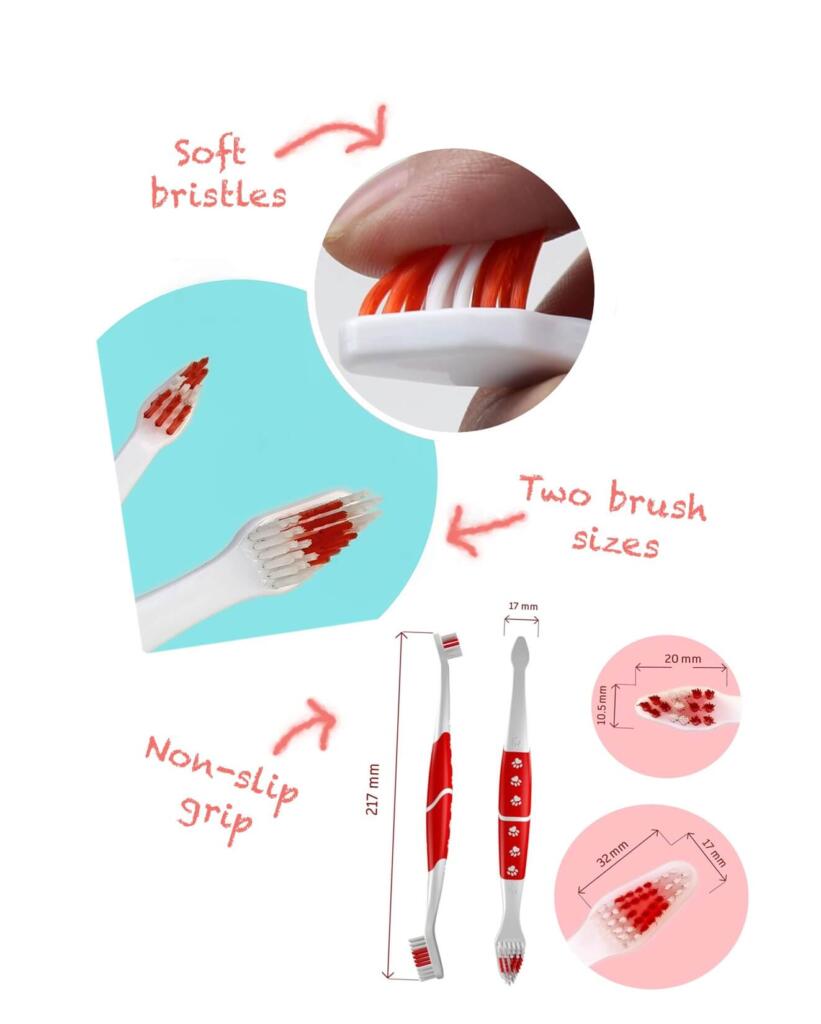 It's a bonus that it has bristles on two sides, in different sizes. It works nicely for large dogs but can be used for smaller ones as well. The triangle shape of the bristles also helps to clean the dog's teeth specifically. This toothbrush might be better suited for dogs trained to stay calm because you will need some dexterity.
Tiny silicone bristles adorn this little finger toothbrush can be perfect to begin brushing your dog's teeth. It's far easier to cover all the teeth in less time because you don't have bristles just in one small spot on the toothbrush. Even though many toothbrushes will advertise soft bristles these are somewhat softer.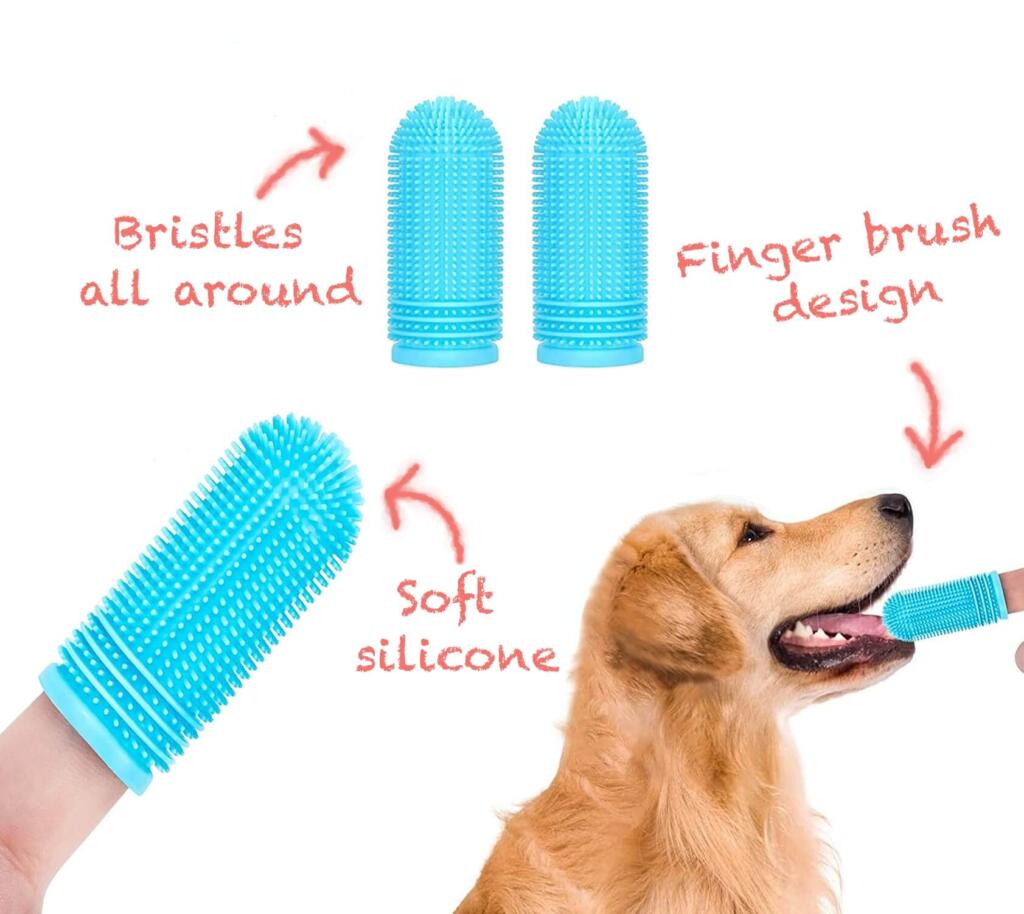 If you've even managed to train your dog in play biting you can use this as a toy with a good flavour toothpaste. Now bear in mind that soft bristles are not for everyone so make sure it's right for your dog.
The best of both worlds, kinda, these two options for dog toothbrushes can offer some variety. Of course, seeing as they are both finger toothbrushes, you don't have the bristles on a stick variety. Even so, the different textures might let you know how your dog reacts to either.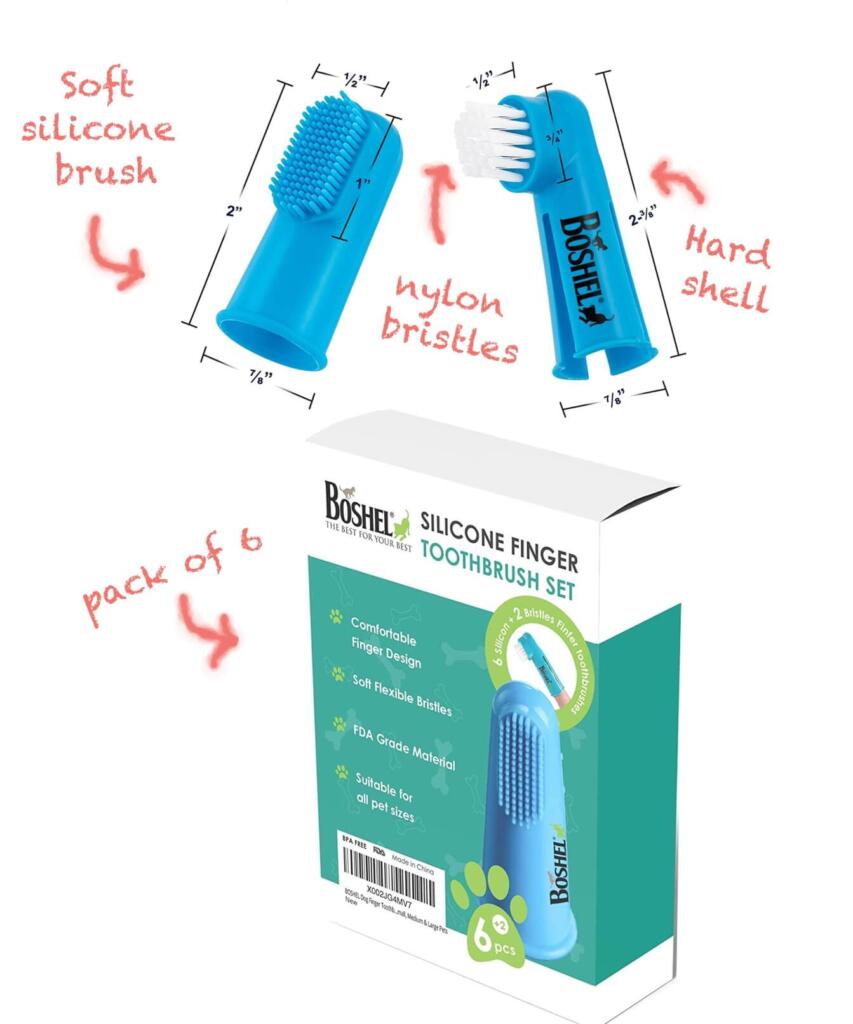 You could also see which one cleans better after use, as many have reported that the one with silicone bristles washes off better. Puppies or smaller dogs will be better suited to use these with.
In conclusion
It is a good idea not to skimp on brushing your dog's teeth. They can develop some serious issues and pain or even loss of teeth can happen. It's difficult to train a dog to stay calm or not bite as you shove a toothbrush in its mouth, but it can be done.