The war on pet hair is always on and most of it gets on the floor but a broom is not as good as a vacuum cleaner to clean pet hair. The best hoover vacuum cleaner for your home, if you have pets, will probably be one that deals with this issue. 
But what if you have limited space, or want to have certain filters in place? Not all vacuums are equal and people require different builds for different needs. Of course, there are some vacuum designs for pet hair, but some are powerful enough that take care of pet hair as a bonus.
This vacuum product is honestly a surprise, with an affordable price range, small body design and quite a fair bit of accessories. The bagless feature is one that catches many of our eyes because the hassle of constantly buying bags is a pain sometimes.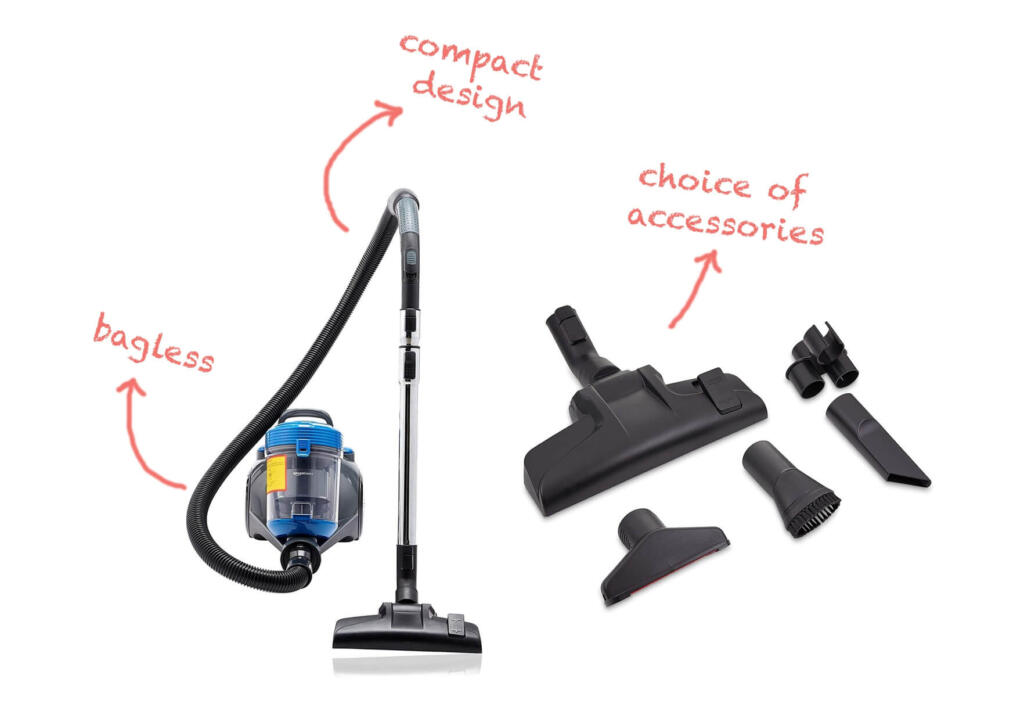 But does this little compact hoover hold a candle to pet hair? The 700W power is a good enough threshold to pick up pet hair. Past experience will bring up a problem with models like these.
The bagless feature that we want is also a hindrance, as the hair can clog the device. It will also need to be emptied frequently as you clean.
The uptick for this vacuum however is the HEPA filter it comes with. Many allergic-prone people like this filter because it keeps a lot of allergens out of their homes.
With a 150W power, this vacuum is not the most powerful but it has other advantages going for it. It's a portable lightweight vacuum that can reach small cramped places. Pet hair is notorious for settling in such small places and a smaller vacuum like this one is able to reach it.
The detachable battery lasts for about 40 minutes. Bear in mind that a handheld vacuum such as this one comes with some weight and you have to hold it as you clean. But this feature also has its benefits. You can detach the longer tube used to clean floors and attach a smaller one which makes it more lightweight.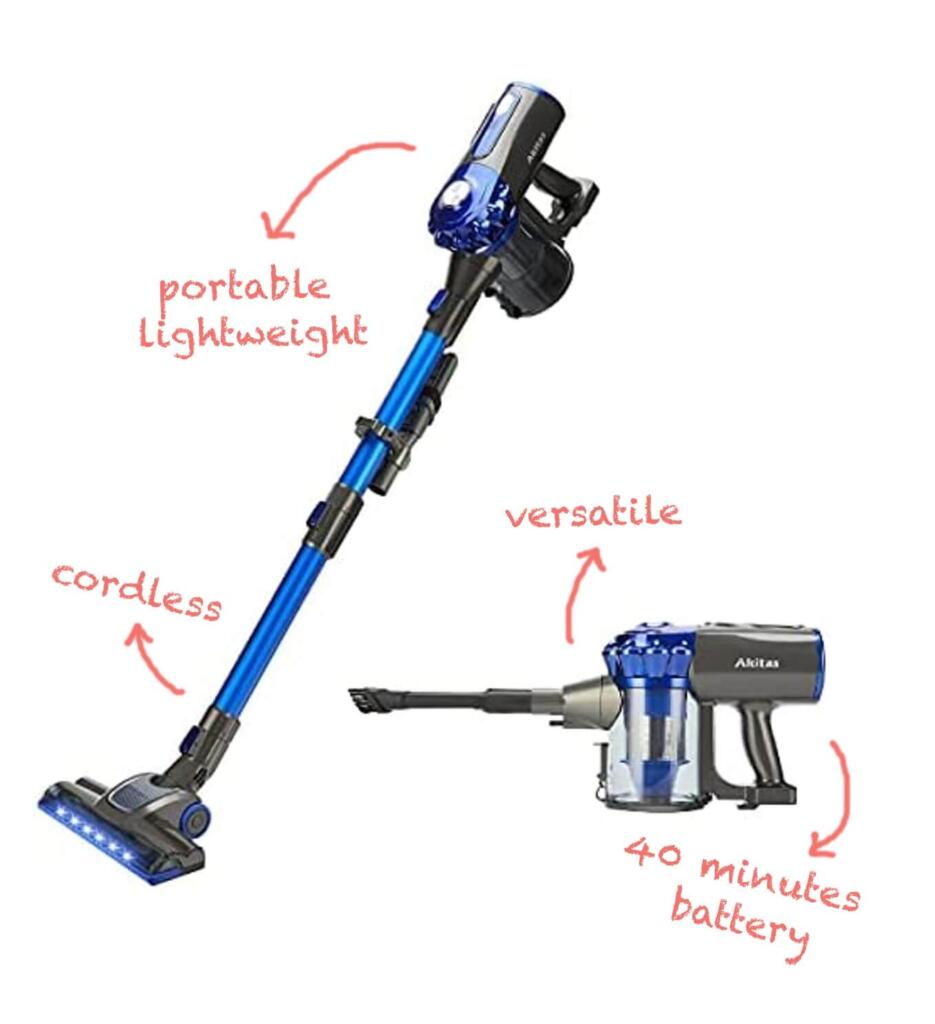 Being a cordless vacuum cleaner offers you more versatility as you are not tied down, pun intended, to the socket. It also means you have a limited time to clean your space before it runs out of power.
Depending on what you need a vacuum for this model can be used to clean a car as well. Pet hair is one thing that it can help with but pet hair can get in your car too.
The most recognizable hoover vacuum cleaner in the UK is still the Henry Hoover. Don't confuse its cutesy face design for cheap advertising, because it's in fact quite a powerful device.
There are a bunch of designs with different features but the best one for pet hair is the Henry Xtra. It has all the same standard features as a regular Henry but with a few additions. The AiroBrush is noisy as all hell but it does an excellent job of picking up pet hair, even from dense carpets.
Its size and bulkiness are some disadvantages that many people talk about, but the size is needed for that massive motor. The power this vacuum uses, needs that extra space for the electronic part to do its thing. It's not the most convenient device because of this size, but it's a very useful one.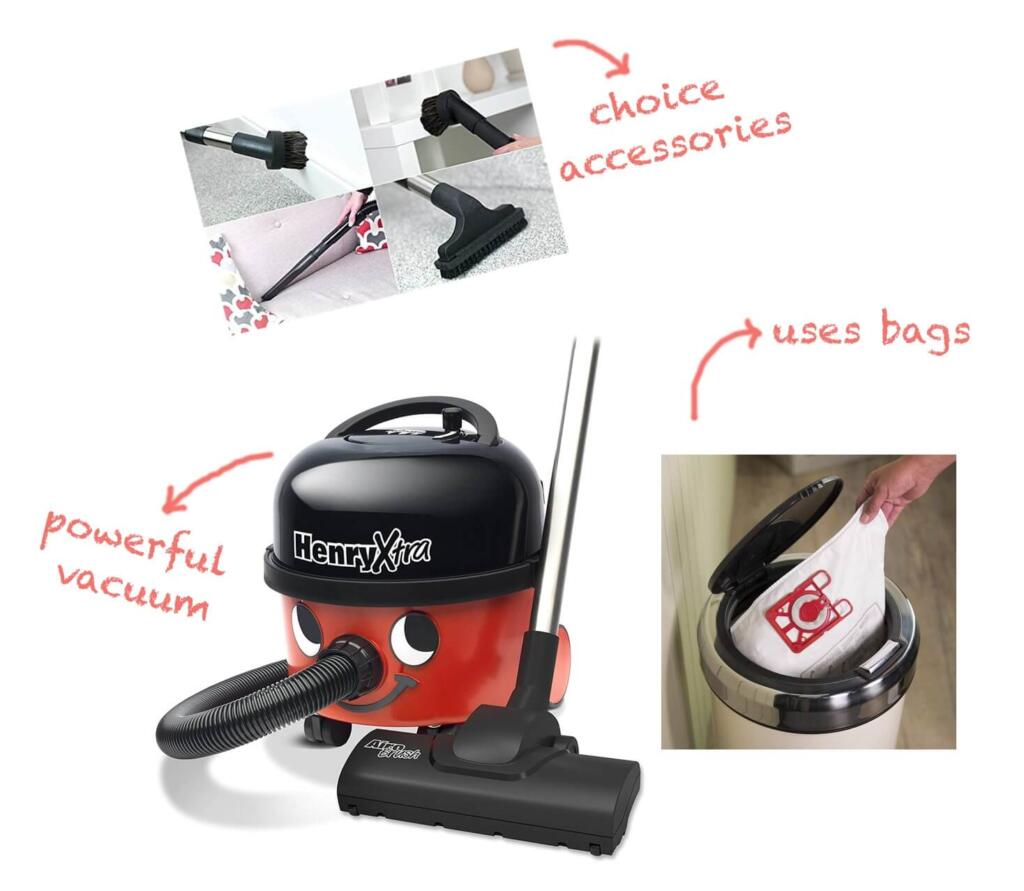 Another thing about it is that it uses the dreaded collection bags. Yes, it's inconvenient but they also last a long time. I can't count the number of times I needed to empty out an old bagless vacuum. But with the Henry, it just kept on going, and it did make life easier because of it.
There are even scented bags if you want to splurge on those but an alternative solution is to sprinkle some essential oil on a regular bag.
Final considerations
It's a hard choice when you want to get one hoover vacuum over another, we know. Size and power seem to not agree with one another and you need both sometimes. Whatever you end up going with it will be easier than using a broom.