Many dogs have specific grooming needs so for an extra helping hand you may need some dog grooming tools specially designed for those needs. Whether grooming a dog's coat, bathing or caring for a dog's teeth, there are so many tools and products for dogs.
Some dog grooming tools and accessories will be required based on the season. Hot and cold weather brings different challenges and your dogs will need all the help they can get. Make sure to pay attention to your pet and see how they are fairing and what they might need.
One of the most universal grooming needs for pets, in general, is de-shedding. For this, among the dog grooming tools you must have is a grooming brush. Some brushes are more powerful than others but the furminator is a very useful grooming tool. It comes in many sizes to accommodate multiple dog sizes and it can work miracles.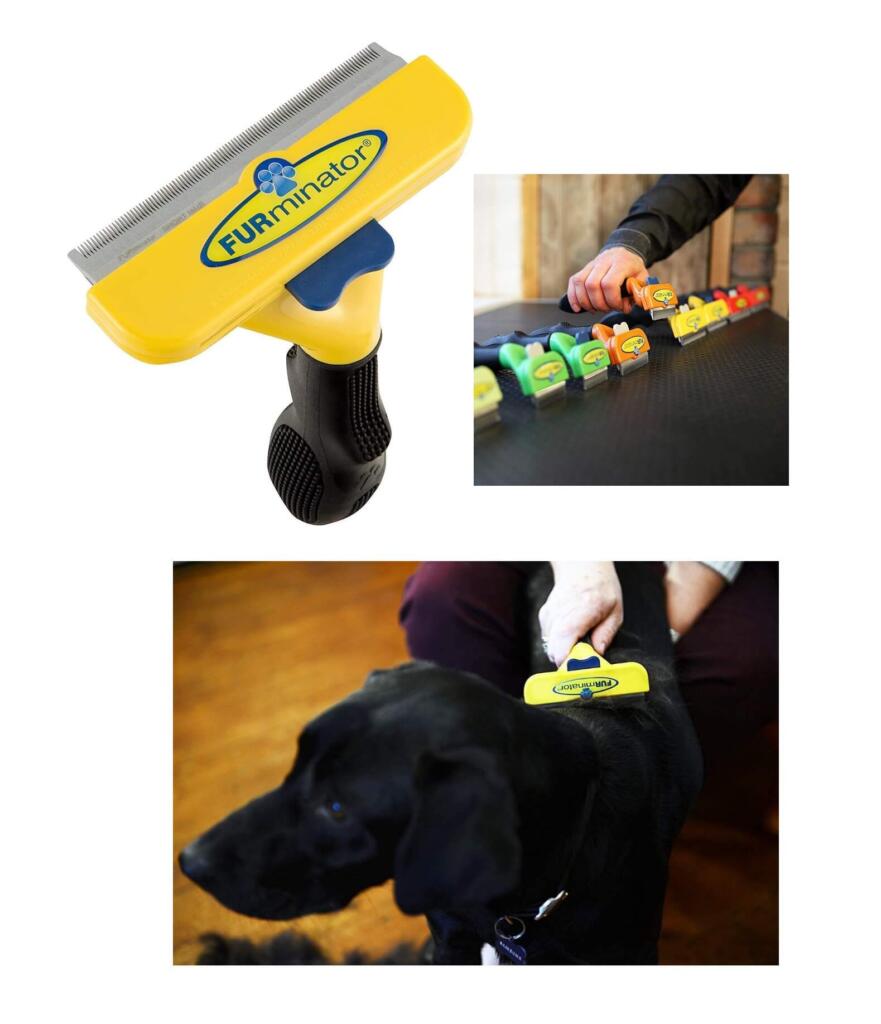 The "teeth" of this brush are excellent at de-shedding your dog's coat. It usually works on both wet and dry fur, but it will be easier to use on wet fur. With wet fur, you are better able to collect the fur. They claim to reduce shedding by up to 90% and with the amount of fur it clears away, you'll see why.
As hard as it does appear, trimming a dog's nail is a basic requirement. So a pair of nail clippers for your dog grooming tools set is a necessity for many owners. This pair of clippers is specially designed to trim a dog's nails. A safety guard is embedded in the design to help clip their nails and stop overcutting.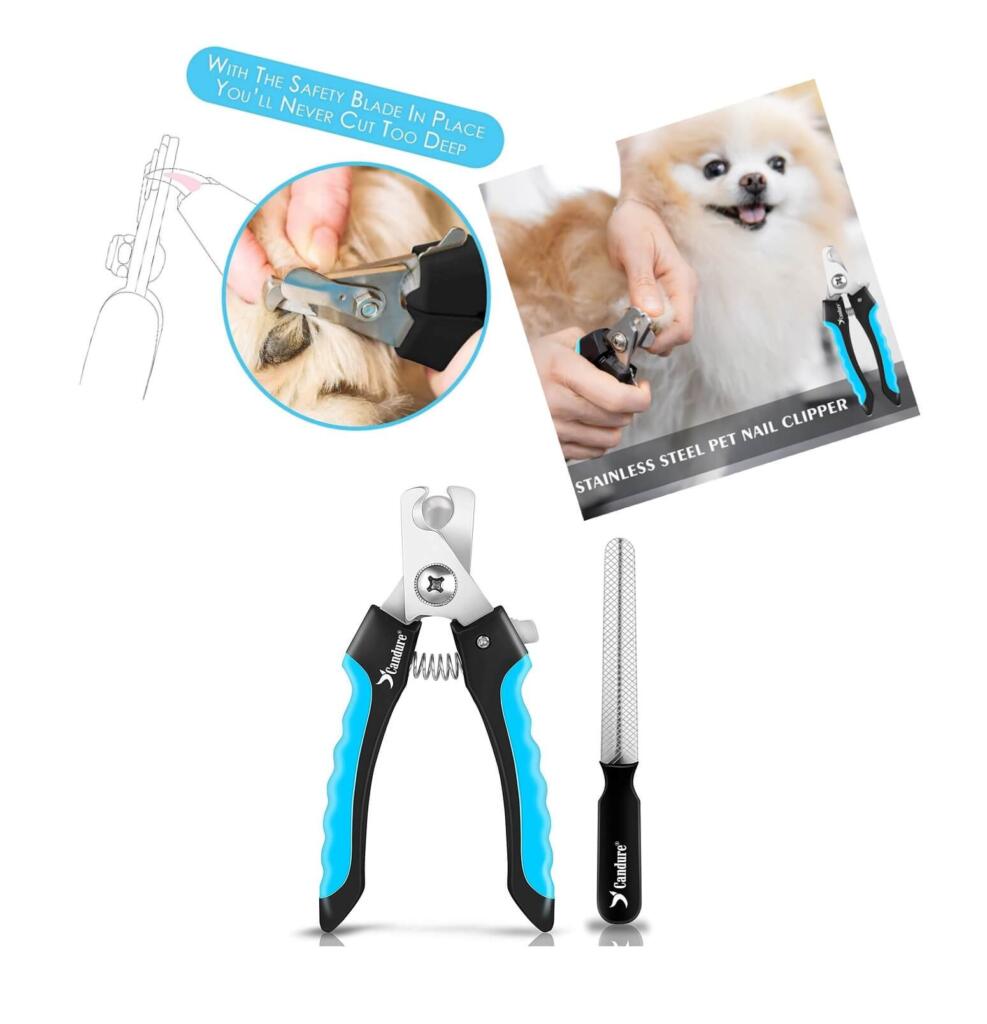 A small nail file included with the nail clipper will help soften out sharp edges. This way the dog will not scratch or get their claws stuck anywhere by accident. The coil spring at the base will ensure you don't have to use a lot of strength to cut the nail.
Washing a dog is not a very frequent occurrence. When you will have to wash them you will need a dog-friendly shampoo. This brand of dog shampoo is a very highly praised one, touting itself as being used by professional groomers. The 1-litre bottle is a very convenient purchase that will last you for a while.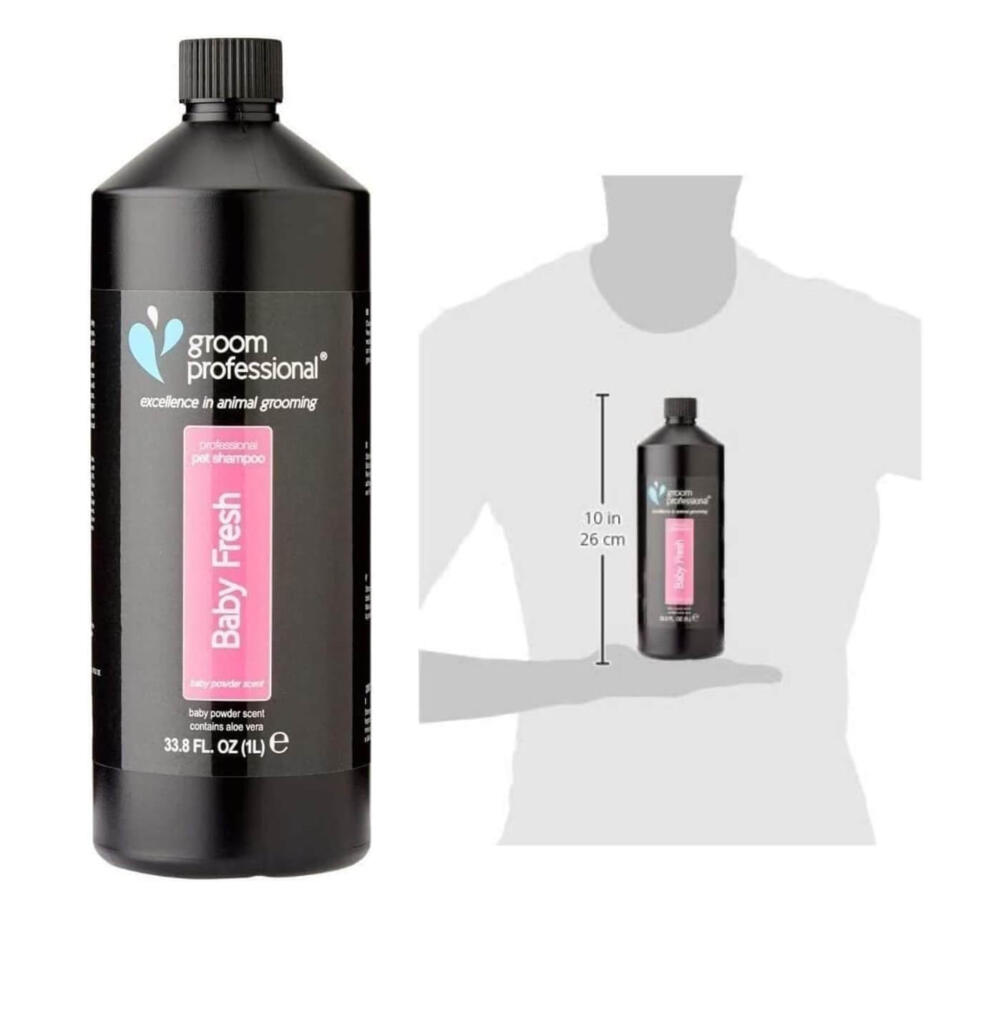 Many owners will also opt to dilute their shampoo, to help create soap lather quicker. The baby powder scent is a particular favourite and it is great for a young pup and their more sensitive skin. The neutral scent helps neutralize unpleasant odours while maintaining a clean shiny coat.
Dog balm is a perfect tool to help your dog heal their paws. Doggy paws usually get damaged during hot and cold months and a balm is a solution. Wintertime can be especially challenging as they can get into contact with salt grit, and have it cause problems.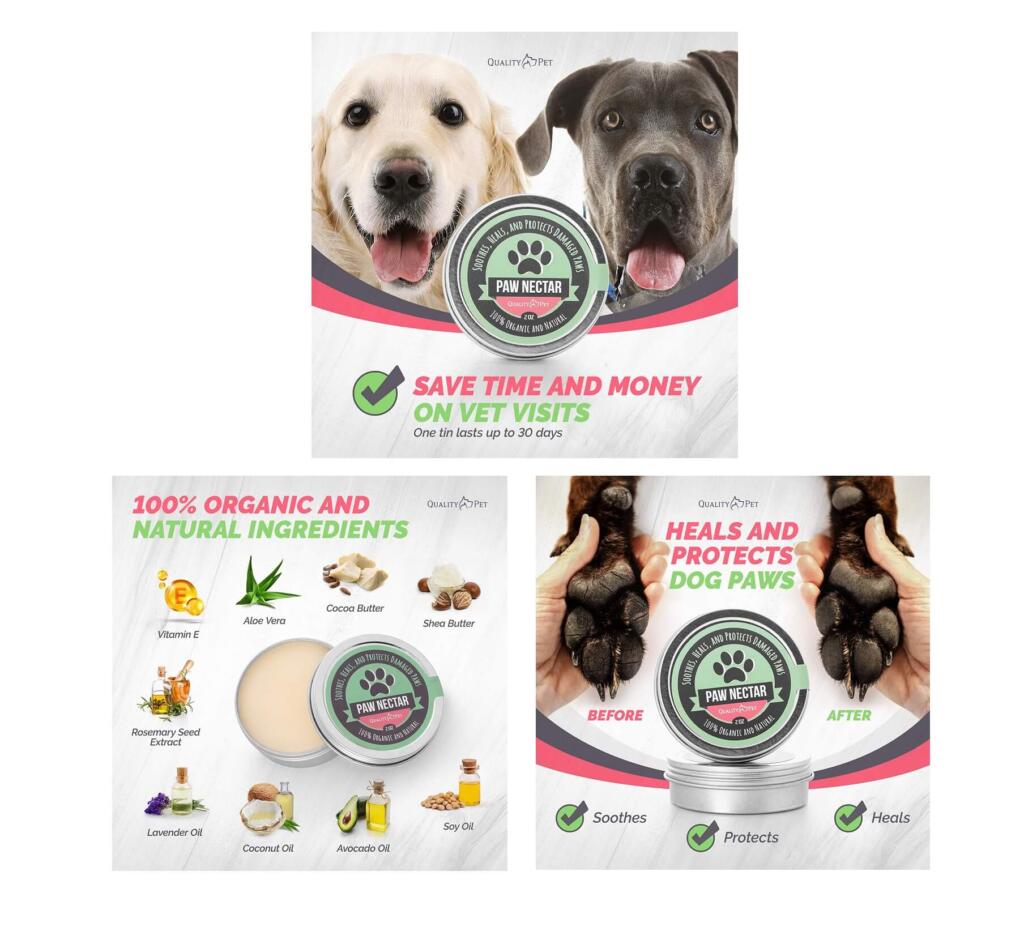 The goal is not to achieve soft puppy paws, but to create a protective barrier against harsh weather elements. Using a balm like this is mostly a preventative grooming method as it's likely to stop any issues in their tracks. This natural and organic option is one that ensures it is safe for your dog.
Conclusions
Many dog grooming tools and accessories come into play when you want to ensure the best for your dog. Depending on your dog's breed or environment some can be more necessary than others. From grooming their coat to trimming their nails and caring for their paw pads, there is something for everything.