You never know you need blackout curtains until you wake up one morning to a shining sun that gets through your thin, but beautiful curtains. The obvious solution to this is a pair of thicker curtains that can block out the sun more efficiently.
Depending on preference, you may opt for curtains with specific designs or made for windows or doors. Luckily there are many options to choose from for both and you can do it with style as well. Just because it's a simple curtain doesn't mean it can't be to your liking.
A set of blackout curtains will help keep out the bright sunlight. Made with lightweight material, professionally stitched and exhibiting metal eyelets at the top. The curtains are not enormously thick but are made with a triple weave of material to provide a good amount of opacity.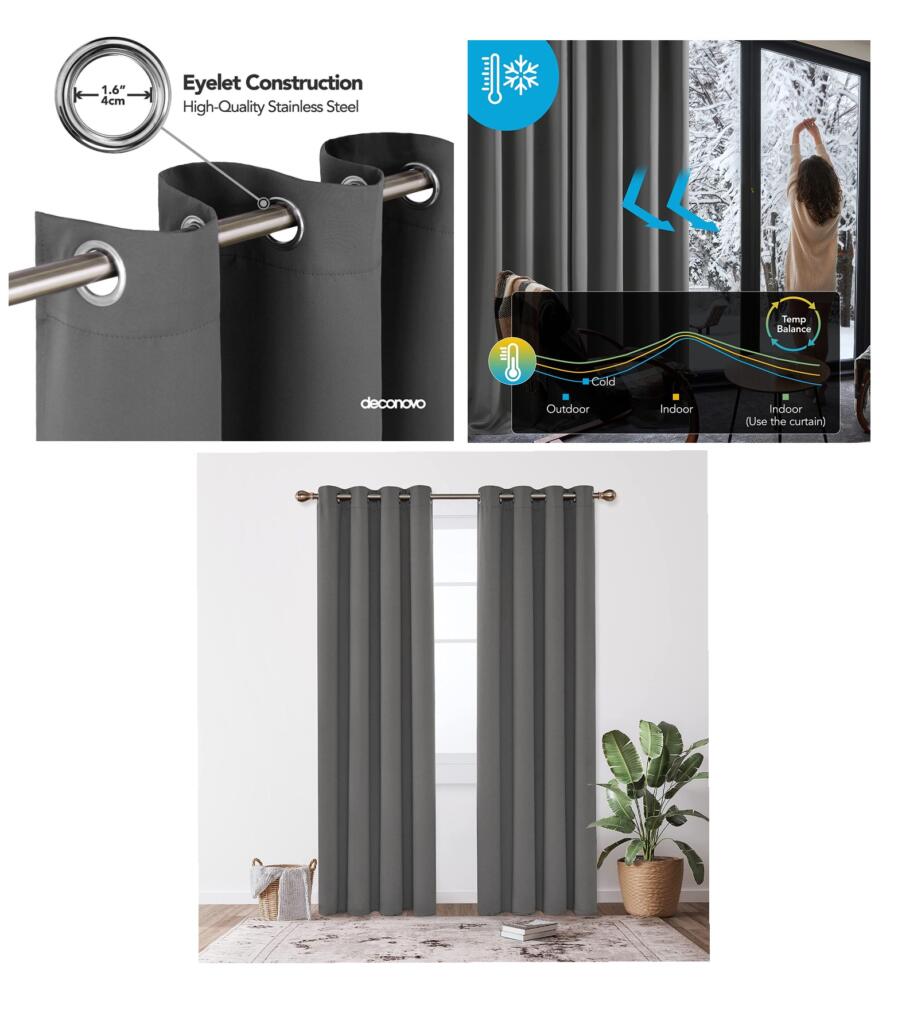 The blackout effect of these curtains is even able to help save energy. It keeps the room cool during the summer, blocking out the blazing hot sun, but also helps keep it warm in winter. These curtains are easy to clean in the washing machine. Just make sure to lower the machine's revolutions so that the iron pieces don't damage the glass.
A blackout curtain made with a cute print that can also can be practical. This curtain could look very nice in a bedroom or a child's room. With a range of colours, not only will this curtain prove useful but also fit nicely with a room's design. Made with polyester material, with and a blackout weave inside that blocks out the light.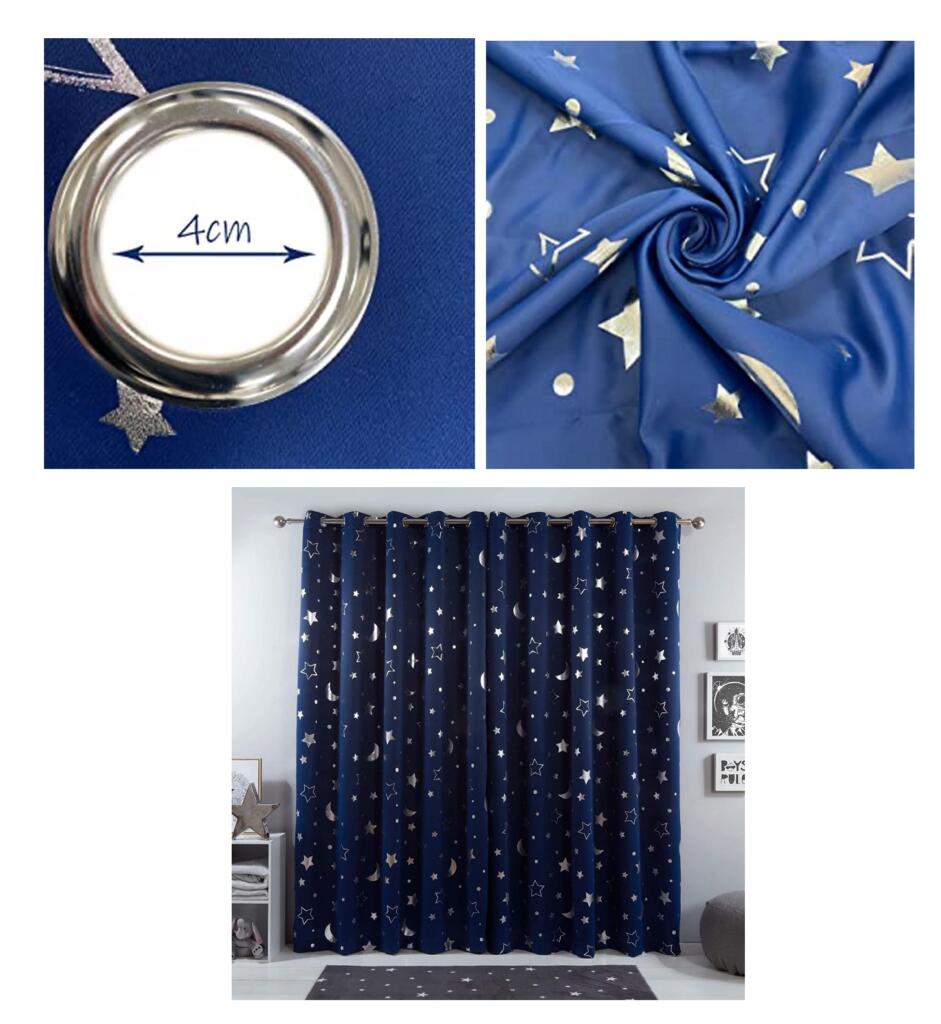 The lining of the curtains helps maintain the temperature in the room, warm in winter and cold in summer. It can be used on both sides as it looks great on both. Pick the right size for your window or door and make sure to measure before buying.
A blackout curtain with a more flowy design pattern that will look great in different types of room. For bedroom windows and living room, this design is neat, beautiful and practical, with a multitude of colour schemes. The curtain is lined with black fibre to offer the ideal level of opacity against sunshine.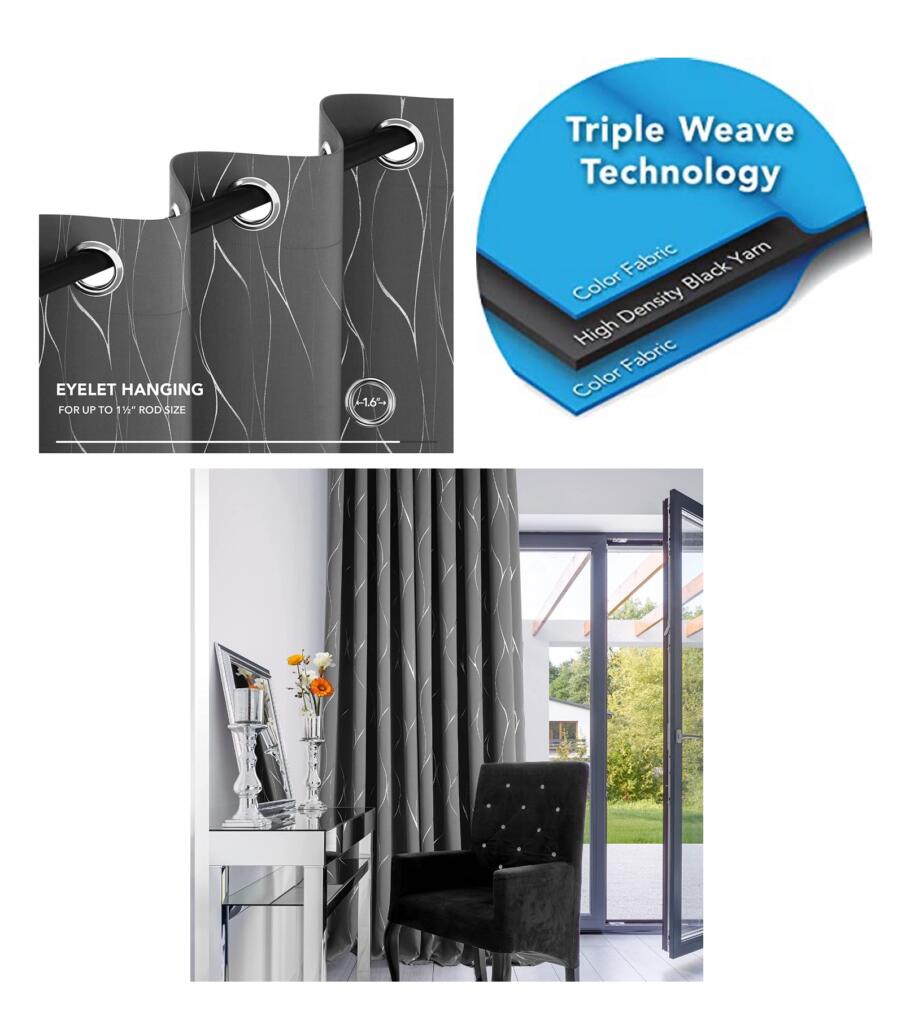 Cleaning is easy, as you can simply use the watching machine, but keep away from bleaching agents. The colours can become affected and faded if bleached or in some cases, even become unequally discoloured. Providing privacy, less sun and an elegant look, these curtains are a nice addition to your home.
A blackout curtain set that have a different system to hang them on. Usually, curtains have eyelets, but not everyone has the same curtain holders. It works by attaching hooks separately, or with smaller hooks to fit your curtain holders.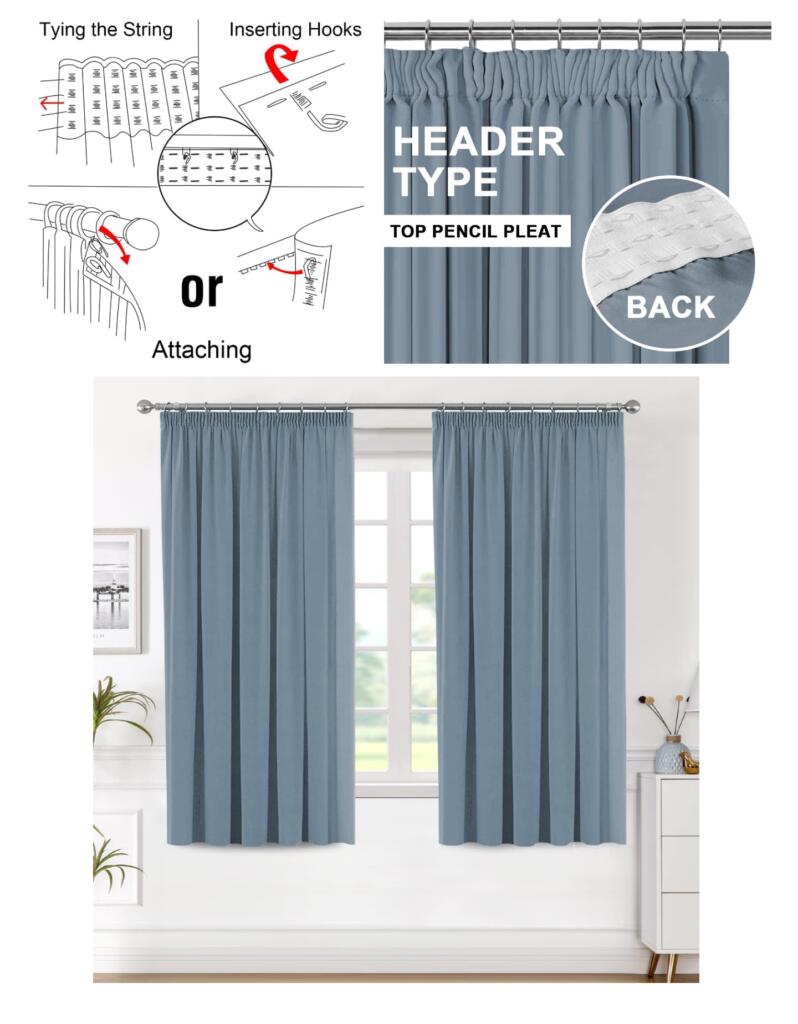 This versatility will make it easier to use regardless of what type of holder you may have. A simple designed curtain, made with high-density black yarn to be able to block keep ligh out. Lightweight despite its high density, and perfect to keep heat out in the summertime, or cold out in the wintertime.
In conclusion
There are many choices for blackout curtains, and many of them have a simplistic solid colour in their design. But there are other designs with more eye-catching pattern prints, that can look nice depending on the room you want them in.
Either for aesthetic reasons, practicality with sun blocking or energy saving, all these benefits can be received with blackout curtains. Grab your own set and enjoy a nice sleep without the blazing sun shining in the morning through the window.