That old couch that you don't feel like changing because it's so comfy and familiar can get its budget makeover with couch covers. Not only will a couch cover offer a new layer of protection but it will also make it appear better-looking.
Some options include different shapes, colours, and fitting methods for couch covers, to better fit on different sofas. Reupholstering is not always an option and it can be a messy, time-consuming task, so this is often an easier choice. It helps that there are many alternatives to choose from and many come in a wide range of sizes.
A double line stitching holds this couch cover neatly together and provides a nice plaid pattern stitch. This gives the material a more solid feel that shapes itself nicely on the sofa. Foam on the inside provides a cushion for comfort and is lined with faux suede fabric.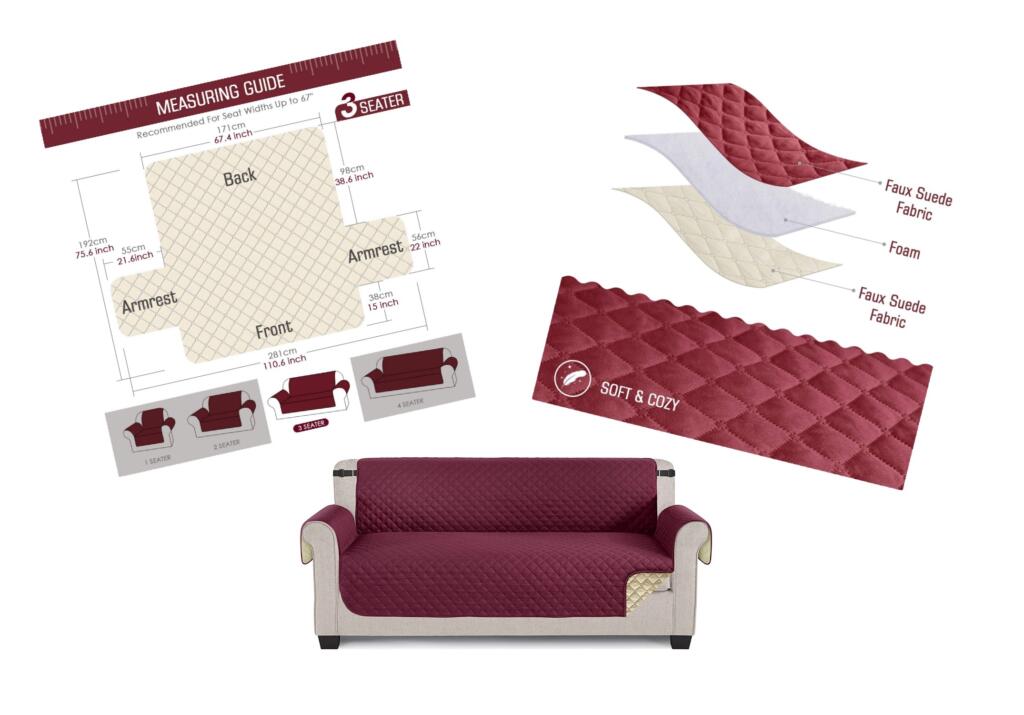 This a great way to protect your couch if you have pets that like to snuggle on the sofa. You don't have to worry that your seat cushions will be scratched as the cover will take that damage instead. The bottom side of this is made with anti-slip material to keep it in place on the couch.
Designed to fit different couch sizes this cover also bring out some interesting prints to catch the eye. The elastic material works to fit the couch better and offers a nice soft feel to contribute to comfort. A soft texture of the fabric also ensures less wrinkling of the cover.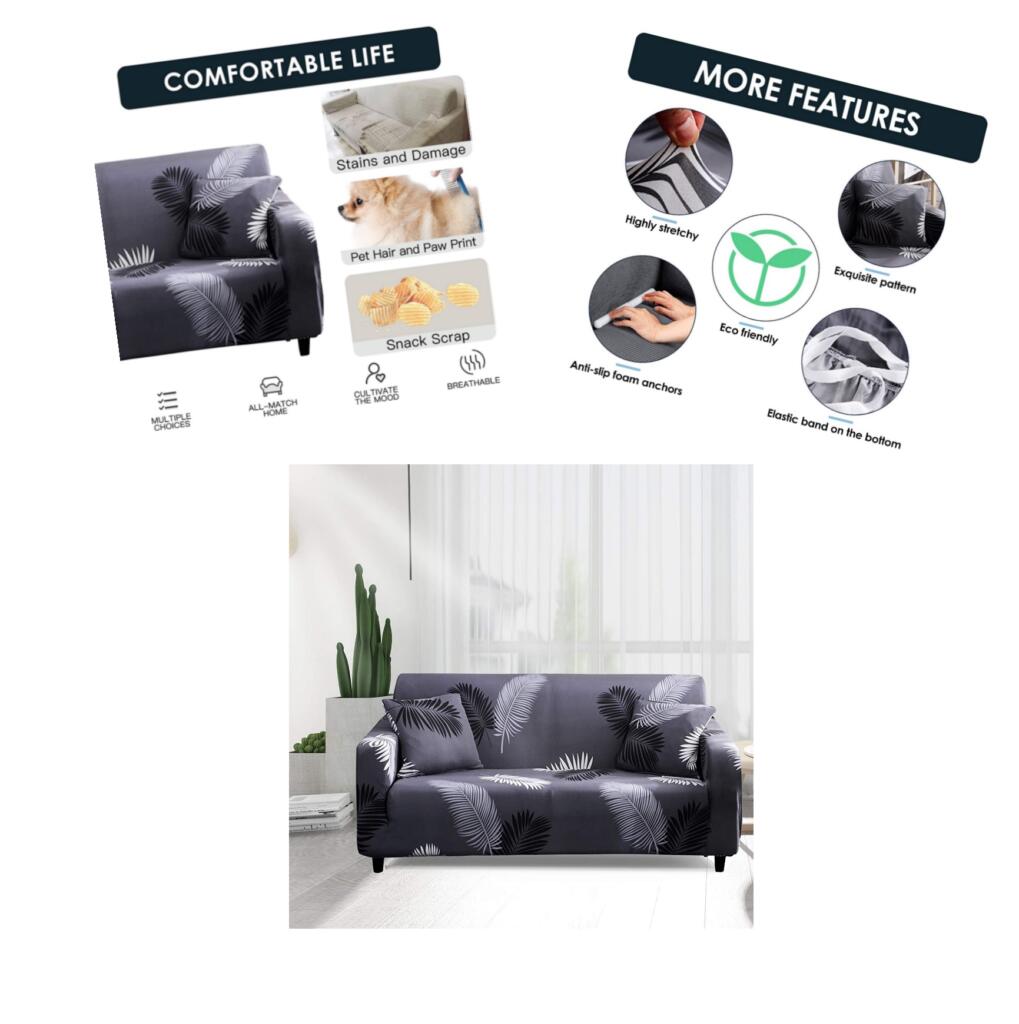 Different sizes and shapes make these couch covers quite versatile and customizable. The installation system it uses makes it very easy to slip onto the couch and fit nicely. The 1-piece make-up of these couch cushions covers the sofa entirely and helps protect the armrests as well.
Offering full coverage, these couch covers are perfect for a tuckered fit with non-slip elastic edges. It is equipped with 4 included rolls that go inside the couch folds and hold down the cover in place. A great cover for your couch to protect against scratches and pet hair.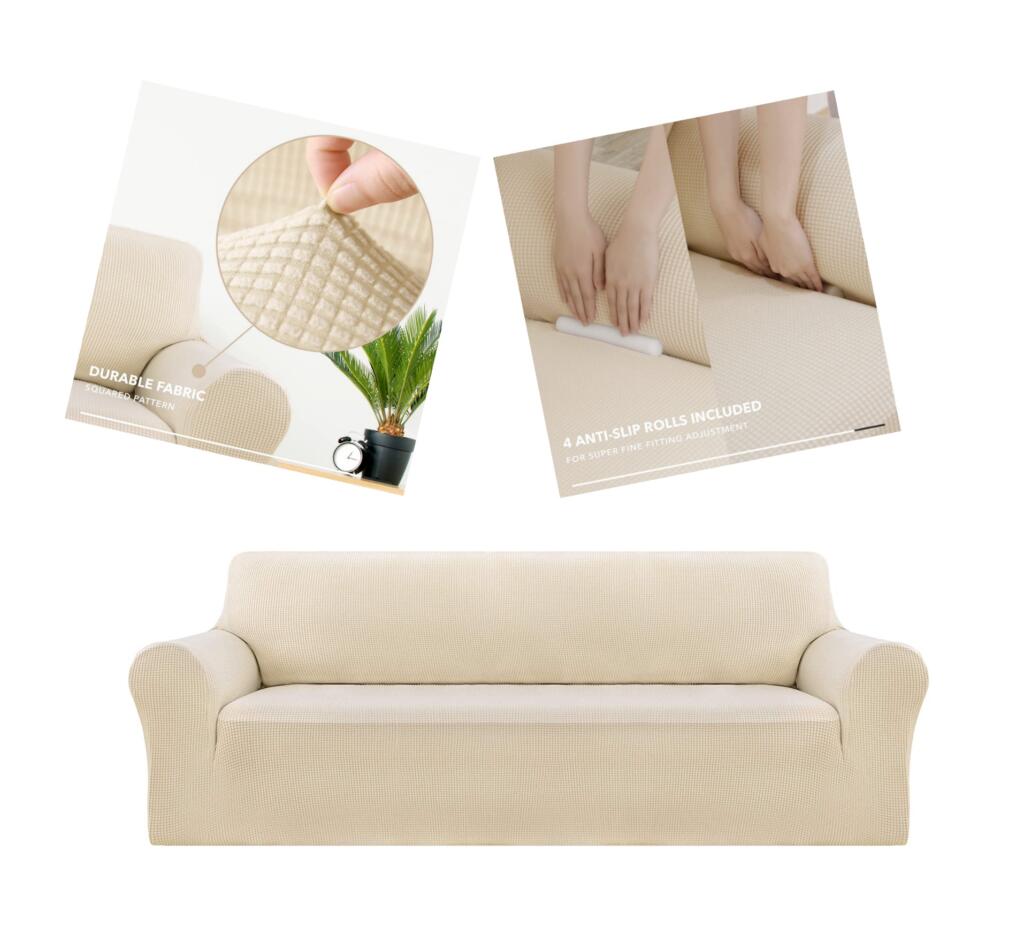 Simplistic in its design, it looks like a bed cover but works perfectly to protect your sofa. You can wash it in the washing machine with the other laundry and keep it fresh for a long time. The squared patterned fabric conveys a softness to the touch, it also provides a nice design.
Beautiful prints for a nice-looking cover that comes with much variety, then this is a perfect choice. Made with polyester fabric that stretches and provides durability, that will be nice to protect the couch. It offers a breathable cover to keep the couch underneath very well-maintained.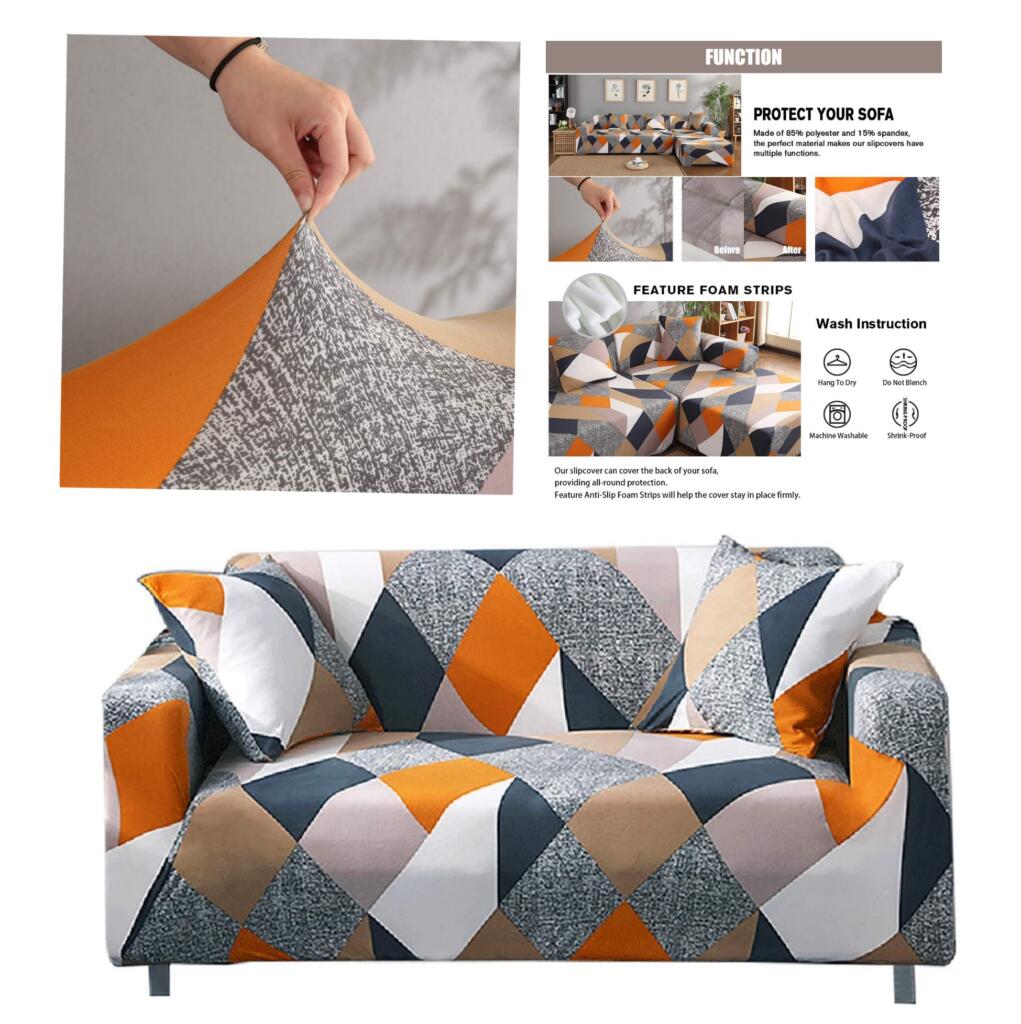 It's easy to machine wash but it won't be ideal with bleach as the colours can become altered. The couch covers have a wide range of colour prints and patterns to fit other design choices in your living room. You can find various sizes for bigger or smaller couches, so you won't miss out.
In conclusion
Whether you want to spruce up your old couch or add different colours you have many options to choose from. Certain covers can provide an elegant addition to your room or can be a protective layer.
Practicality and aesthetic can work hand in hand and the many designs and fabrics used for couch covers help a great deal. Grab the perfect cover for your couch and splash a little colour or a different texture to complement your furniture.