A sports bra is a very important workout tool for those of us that need support but finding the perfect bra for you depends on your body. To pick the best sports bar, you first need to know your bra size or measure for your size.
The style of the bra is also very important, as how they fit, hold and offer support will play a part in practicality. Sports bras usually come with practicality in mind and this is the main criterion when shopping for one.
A stretchable sports bra with a good variety of sizes that come in the form of lettering with M for medium, L for large. The stretchable feature of it means it can accommodate cup size. It also means you have to find the sizing based on this chart.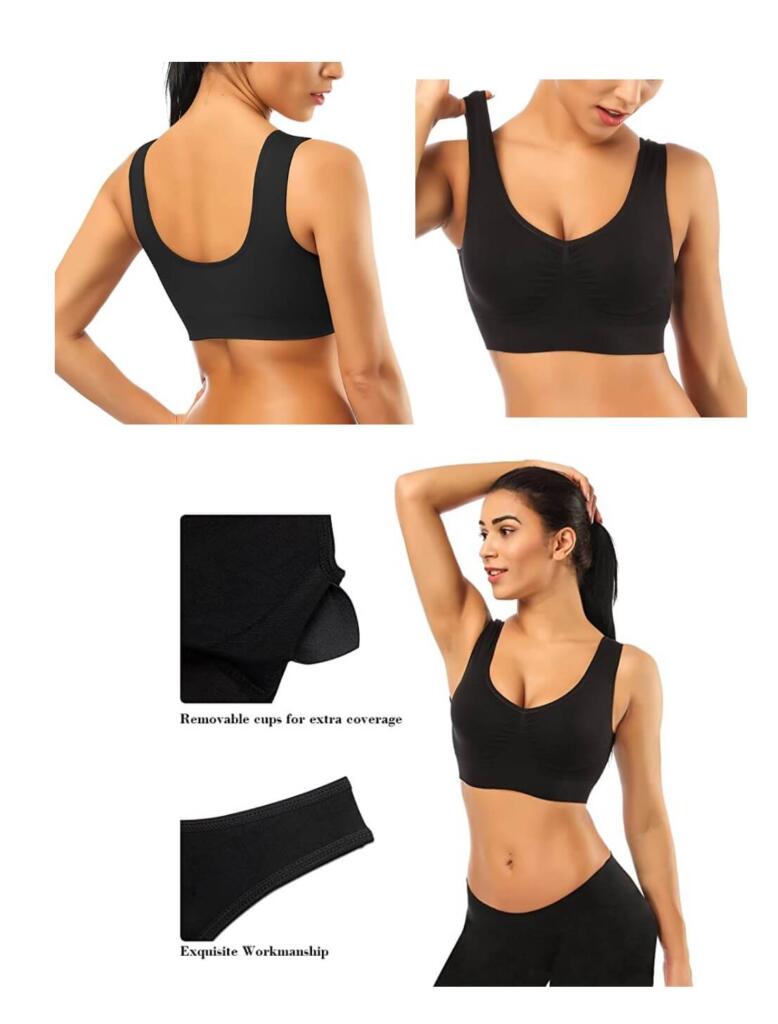 The good part of a bra like this is that using it for working out is perfect. You don't get snagging or pinching, as it does not have hooks or metal eyelets. You put it on by pulling it over your body and it offers great comfort and breathability. This bra is also very popular with pregnant women.
This is a bra with an X-style or a criss-cross strap on the back. Multiple sizes and colours are available, to choose from as best fits one's preferences. It comes with a medium to high-impact support and the padded parts can be removed.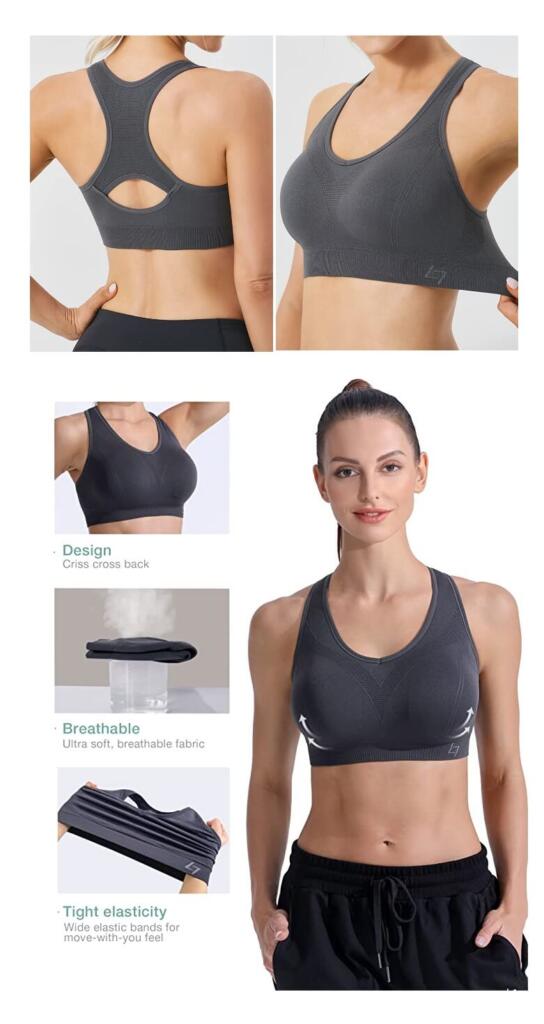 The soft stretchy material offers comfort and a breathable wear. It's a padded bra and offers great support along with absorbent material for more intense workouts. It doesn't have any pinching or itchy materials that can be perfect if you always felt pinching before. It can be so comfortable that some customers even sleep in it and it does not impede their sleep.
An open-back bra, with a pull-on feature as it has no clamps or hooks, this bra is another comfy one. It's very stretchy but also provides support with a seamless stitch. The cups are cut to follow the shape of the body and prevent smushing.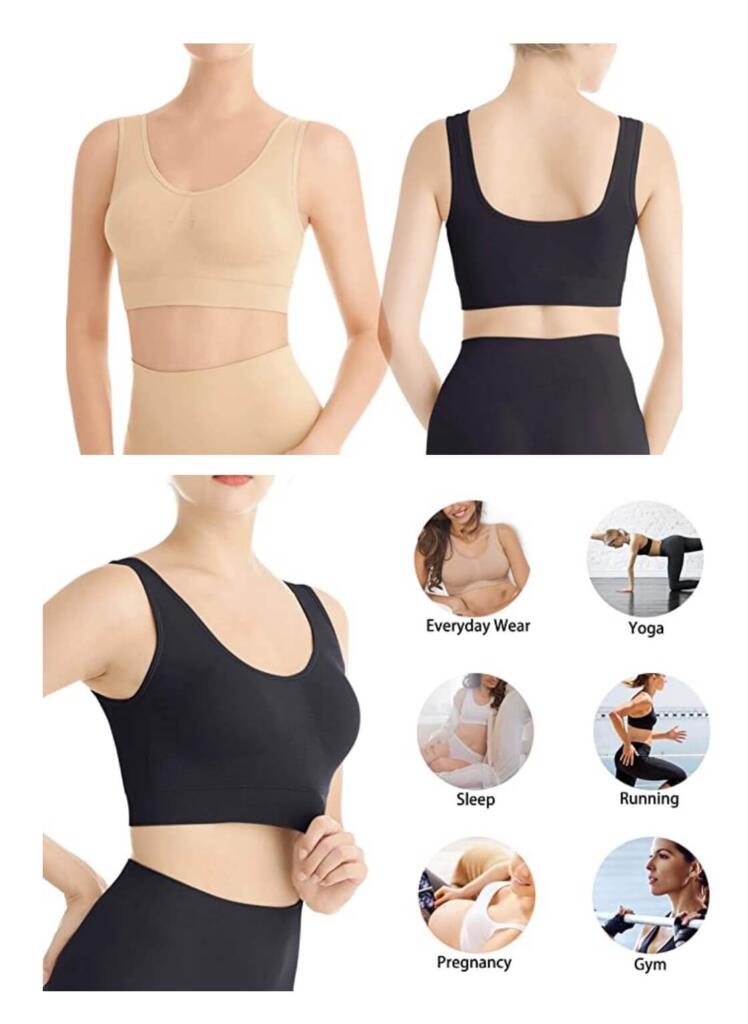 Also, there are no wires, and the pads it has in place can be removed, as is with most padded bras that you will find. It comes with a range of colours available spanning from skin tones or black and white to more colourful ones like pinks or pastels.
A sports bra that has hook enclosures for those of us that prefer this way of putting our bra on. It functions much like a regular lace bra, but it is built to support you while working out or for regular use.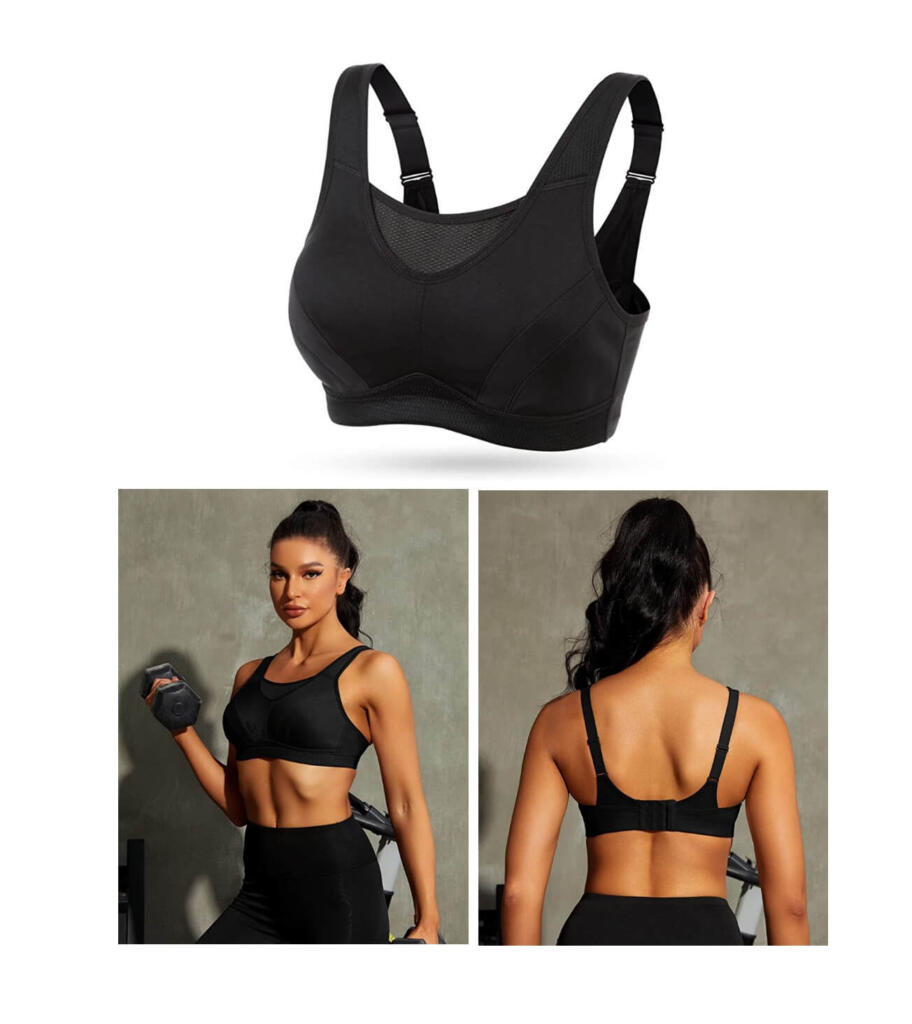 It's double-lined with material at the cups to better provide support and comfort at the same time. With adjustable straps and stretchable material, this bra is the choice for many customers. Perfect for high-impact activity and offering great support either for working out or for daily use. With a range of colours to pick and choose whichever fits nicely to your style.
Final words
You are packed with choices with so many options for bras that can offer support and comfort. Designs vary from pull-on bras to ones that you can clamp on with hooks. Not everyone likes the pull-on version of this bra so the ordinary hooks to put on are the best choice for many.
Wires seem to be the thing that no one wants in their workout bras as it is quite difficult to move. Pinching and chaffing are issues that only get worse with high-intensity workouts and sweating. Fortunately, most sports bras are designed to be comfy and have no wires.