Finding a new bra can be hard, but finding the best bra for yourself is an even greater challenge, not only because of sizes but designs too. There are many tailored designs, with intricate lace fabrics, or simplistic material so you have many options.
You can find a bra with a beautiful lace design for a more formal wear. There are more basic designs for a casual wear if that is what you desire. You can very easily find many different trims with colour variations so take your time and find the best fit.
Made with microfiber material for a soft comfy feel, this bra is a classic-looking one. Lightweight and stretchy, it can accommodate a lot of preferences and it can be the best bra for you. It can be put on and tied with hooks and eyes at the back. This type of clasping is usually the standard with many other bras as well.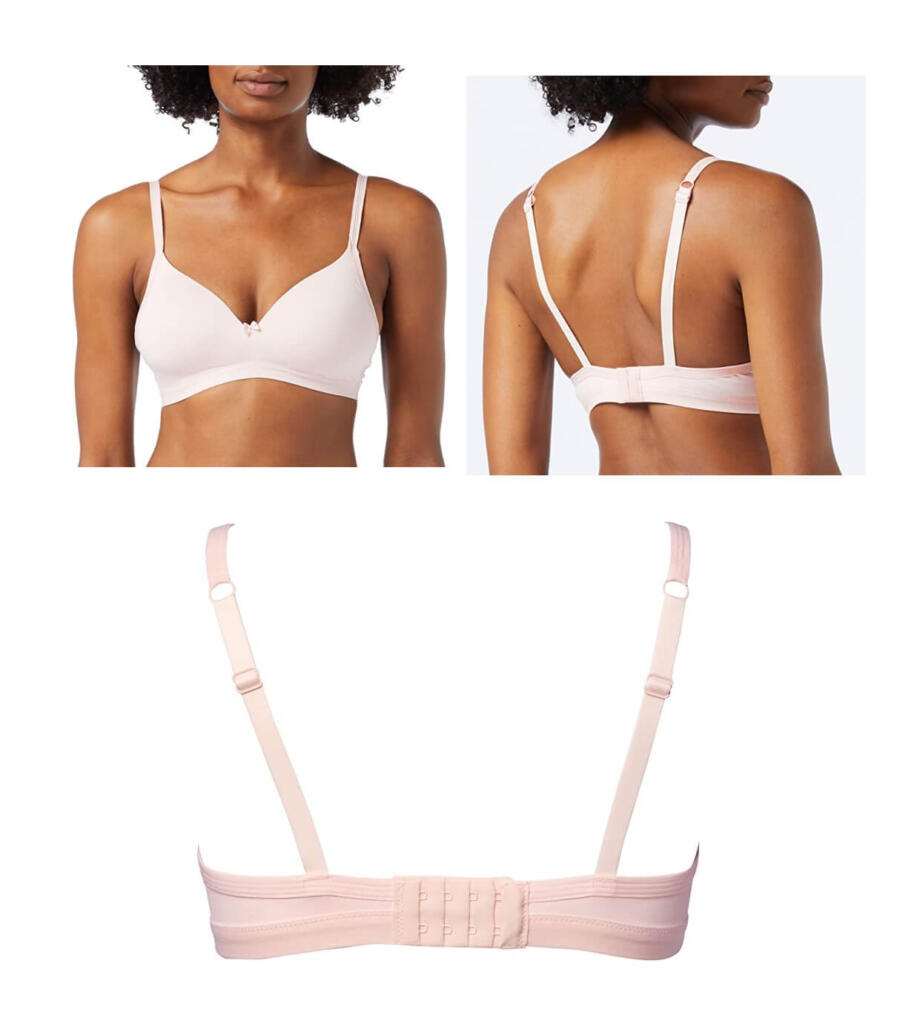 Multiple nude colours are available and it is machine washable. It has padding and no underwire, and this highlights the natural shape of the body. Made with a blend of synthetic fabric, it provides the stretch needed during day-to-day use.
A budget-friendly bra that comes in a variety of colours and a beautiful lacy design. The underpart of the bra is also decorated with lace and it complements the entire design. This one is the type of bra that you pull on. Many customers want to not have to deal with pinching or chafing from metal hooks and prefer this style.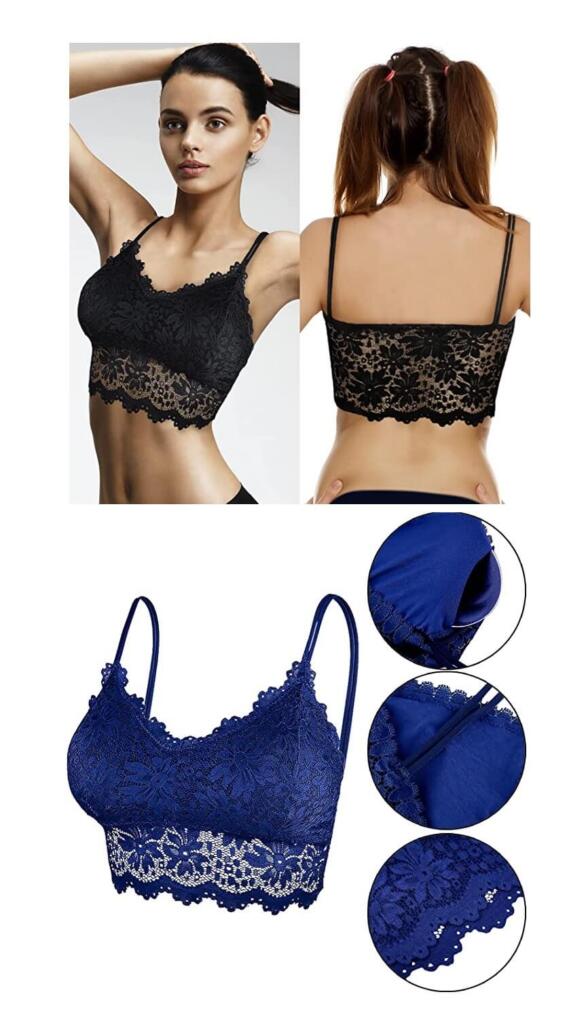 Sponge padding shapes the cup but it can also be taken out if need be. The rest of the bra's structure offers stability and support. The material is breathable, stretchy and comfy to wear around and you can match it with your outfit.
A streamlined design for a bra this simplified style works well for many casual outfits. Made from a synthetic fabric blend, the resulting material is a breathable and soft one. It's comfy and sweat-absorbent and can be used even as a sports bra.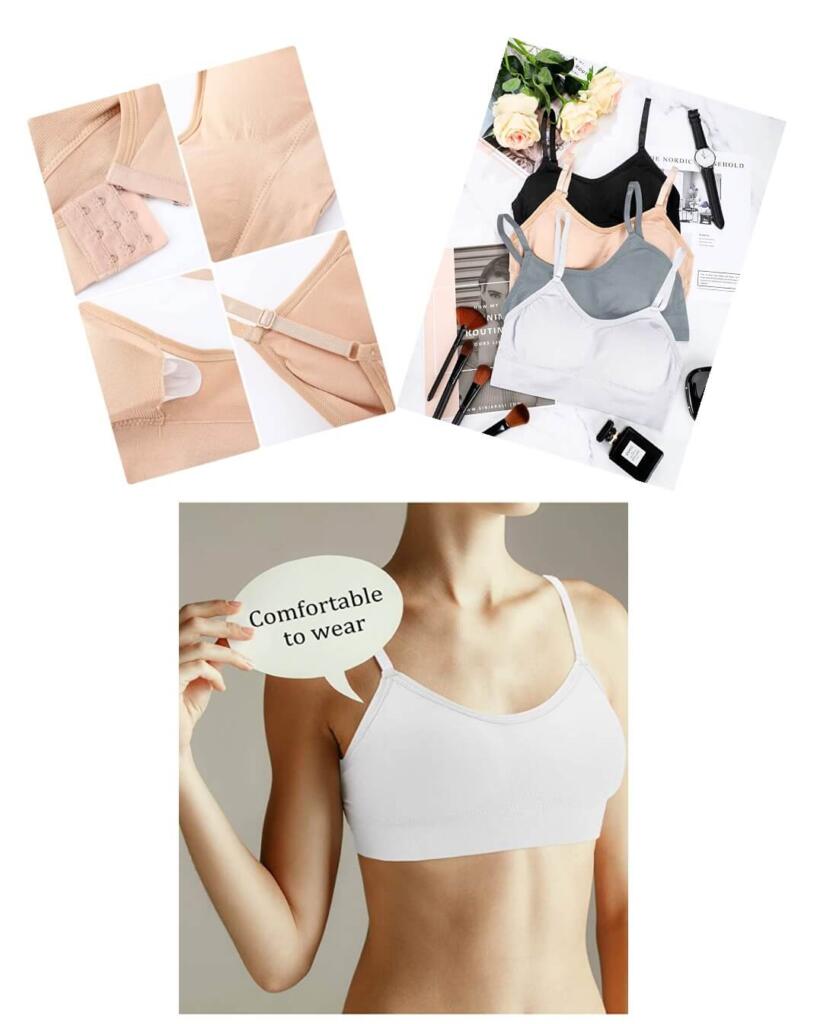 The V-neck design is a perfect option for many customers that want to wear it with a tank top. It's a very subtle style and in combination with removable pads, it keeps a nice shape or follows the body's shape. It's also a perfect option for those that want to have hooks to clamp the bra on.
Strapless bras are great to pick when you want support or full coverage to accommodate certain outfits. Comfy and stretchable it sports a beautiful lace pattern that looks quite fetching. Even though it is strapless it can accommodate straps if that is something required.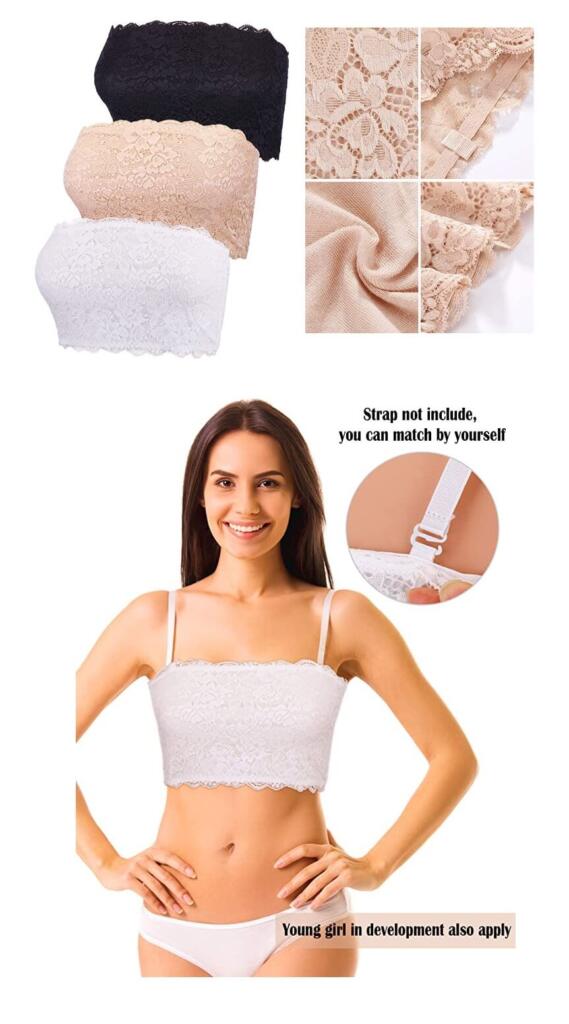 It doesn't have sponge padding and thus follows the natural curvature of the body. With a linear neckline, it works nicely for fuller coverage or a top accessories with a jacket. It comes in multiple colours and matches your wardrobe choice if you decide to pair it with something.
In conclusion
Picking your best bra can be a difficult choice to make, but also come with much variety. It can accommodate many different outfits or preferences, and there is a perfect one for you out there. Whether you need more support or a base for other clothing pieces on top you can rest assured that there will be options.