Find the best dog toothpaste for your pet by literally testing out a bunch until you find one that your dog likes but also does a good job. We know it's an uphill battle for many dog parents because dogs simply don't like to be handled all that much.
Brushing their teeth is a whole other ballpark and you might need the right tools for the job. That could be a toy, the right toothbrush or the right flavour of dog toothpaste. 
With that let's jump in!
A hydrogen-peroxide-based toothpaste, this little tub can be the saving grace you may need. To get your dog to let you brush their teeth, a flavour they like can help. If chicken is their flavour, this poultry-tasting toothpaste is a good idea.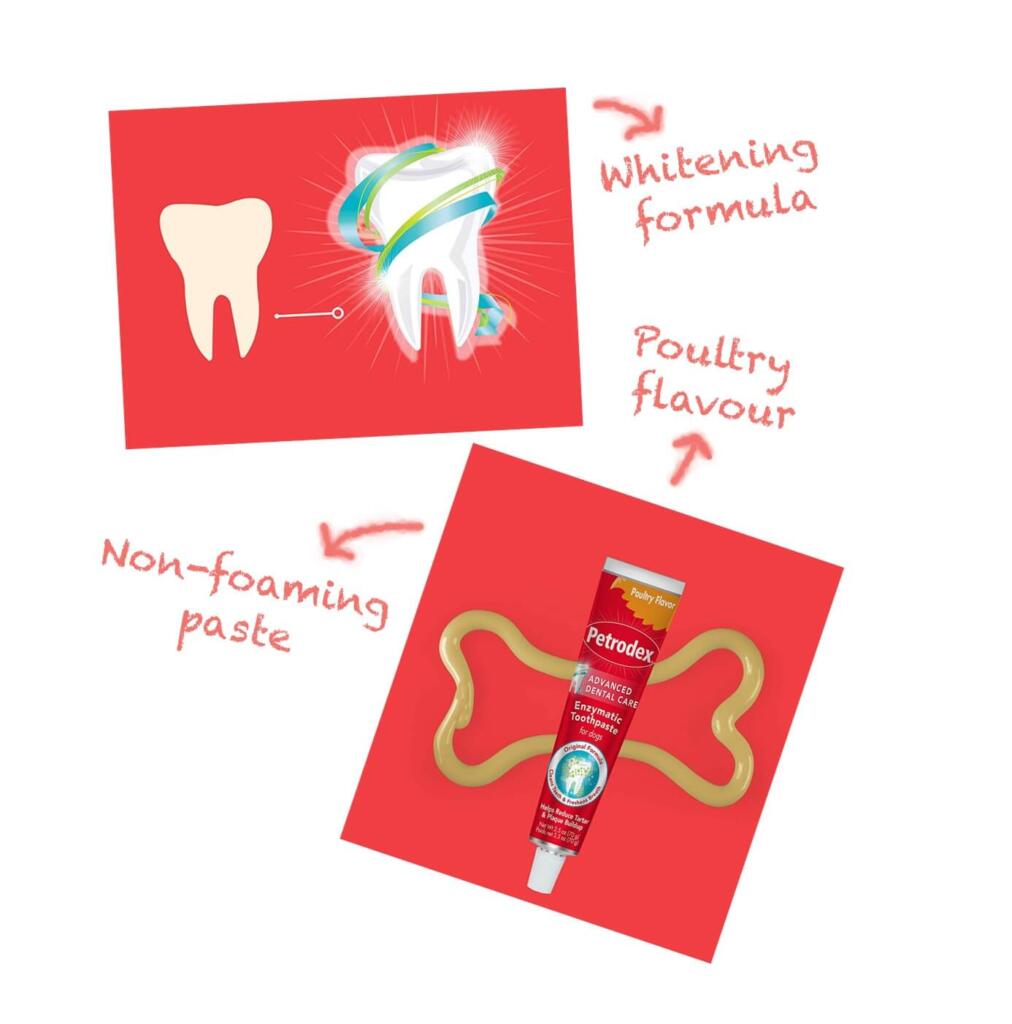 It doesn't make much foam so there is no need to rinse after, which would not be fun with a dog. The hydrogen peroxide is usually there to whiten the teeth but make sure your dog doesn't have an allergy to it. The 175 grams of toothpaste is quite a lot so it will last you a while.
Maybe your dog likes beef or chicken flavour and if so this toothpaste is the answer. It also has a vanilla ginger flavour option but this is something you can test for the first time. Vanilla extract is not exactly the best for dogs but it should be ok in toothpaste.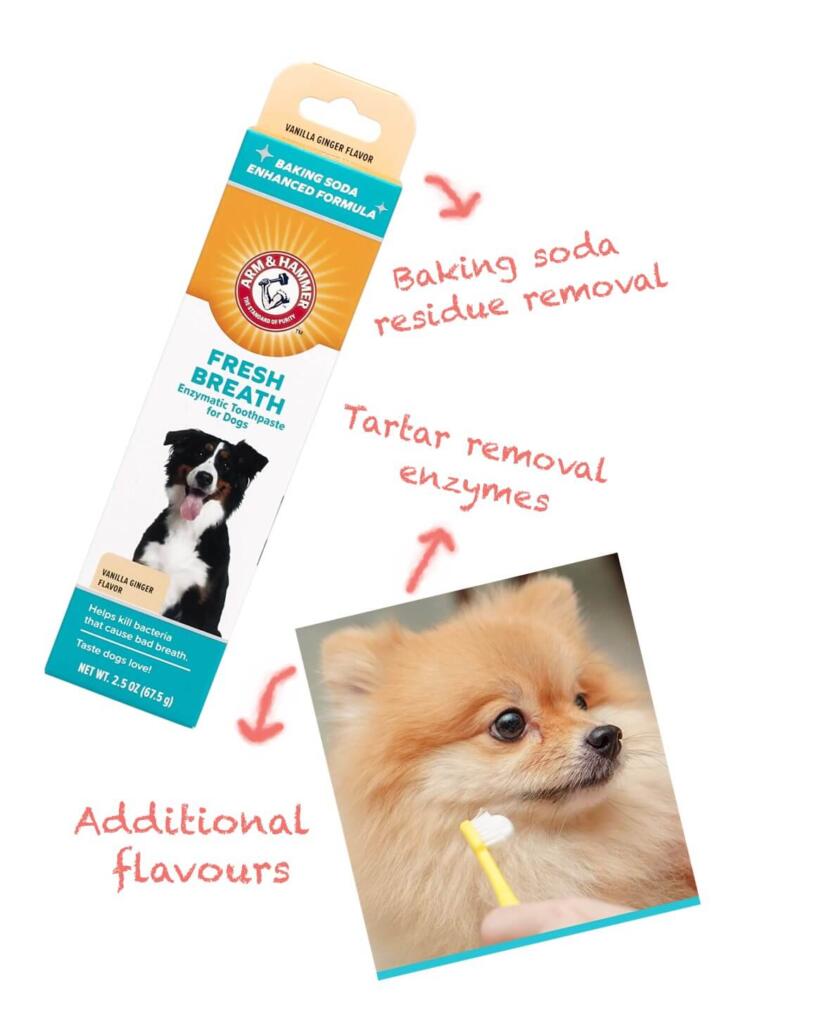 Apart from whatever flavour this toothpaste has to convince your dog to like it enough to clean their teeth, it also has some other ingredients. Baking soda is one such ingredient and it helps with whitening and residue removal. Enzymes in this toothpaste help with tartar removal, and this is a great bonus especially if you have not been cleaning their teeth.
We have another toothpaste with a range of flavours because we need that in order to get our dogs to like it. Beef and poultry are the usual flavours but malt and seafood are additional with this toothpaste.
Keep in mind this tube has 70 grams of paste so make sure it's enough if you have a larger dog. The lack of foaming agents in this paste will make it safe for dogs to swallow.
A large tube of paste with 100 grams makes this quite a hefty amount of toothpaste. If your dog likes liver then this is the choice for them, as it is flavoured with liver. It also contains enzymes to fight off plaque, and it comes with a toothbrush.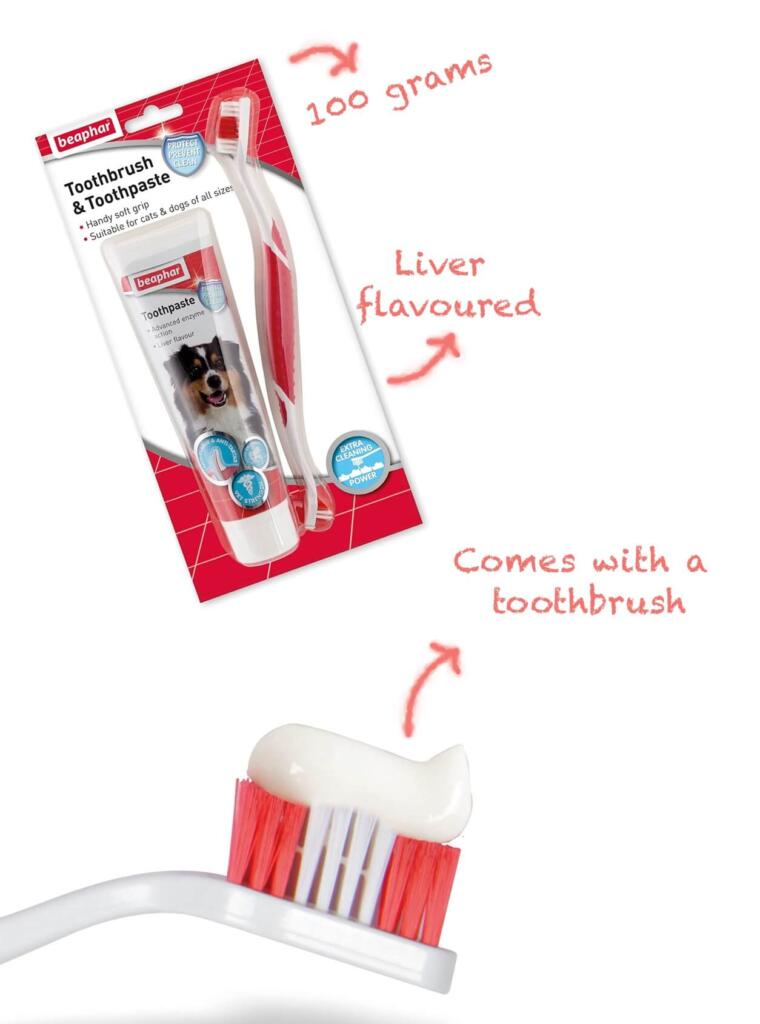 You might not necessarily need the brush if you already used some other tool, but it's a nice addition. Fight off bad breath, tartar and bacteria with this little tool kit of toothpaste and brush.
In conclusion
Find the perfect toothpaste to suit your dog's taste, which we know is sometimes difficult. In any case, make sure that they have enough fresh water to drink after cleaning their teeth.
It also doesn't hurt to try some more unusual flavours, because you never know what your dog will enjoy. It makes life so much easier when your dog cooperates and stays calm while brushing their teeth.