Dogs tend to sleep quite a lot even with the seemingly huge amounts of energy they have, so a dog bed is an important purchase to make. Of course, your dog might take up residence on the couch or bed but at night you can have them use their own bed.
Not all dogs are the same and so you must consider some aspects of both your dogs' physique and personality. You might have to try a few products before you find the right one but usually dogs like a fluffy bed.
A bed dog that looks like a mini sofa is not only cute but is also comfy for your dog. The foam inside is designed with patterned pressure points to offer a firm surface that holds its shape. An inner liner that is waterproof will prevent liquids from seeping through and dampening the foam.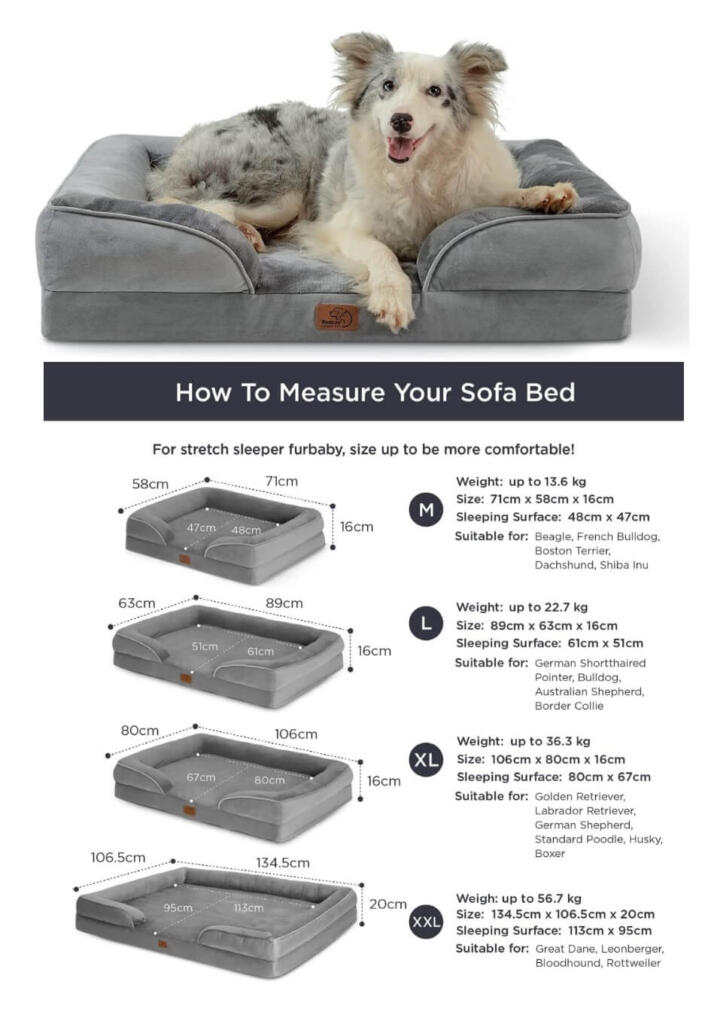 The elevated edges of the bed make it ergonomic and provide your dog with a kind of pillow. Some dogs like to sleep with their head propped up higher so this bed is perfect for them. Different sizes are available for different sizes of dogs, so you will find a match.
A very comfy dog bed shaped like a doughnut with quite a fluffy feel. As a plush bed, many dogs will love to lounge on this bed and it is very luxurious. The faux fur of this bed offers an insulating feature, and the non-slip waterproof bottom side completes this insulation.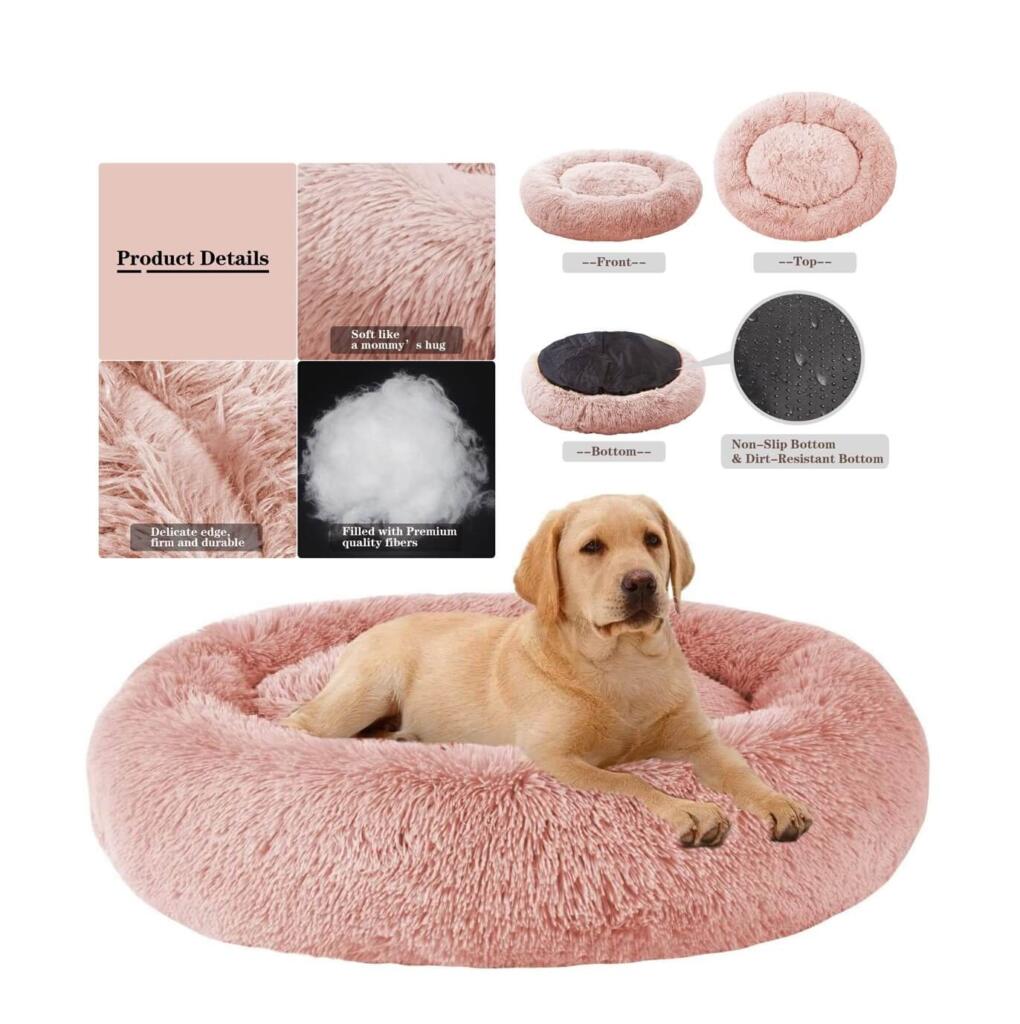 The rim of the bed is one that many dogs find soothing. Because of its shape, this dog bed has come to be known as an anti-anxiety bed. The outside cover is not able to be removed but the entire bed can be put into the washing machine when required.
A fluffy dog bed with a design that makes it look like a cushion, it can be the perfect fit for your dog. Made with waterproof material that can be washable, stain resistant and also provide durability. As simplistic as the shape of this dog bed is, it makes it versatile, as you can use it inside a dog crate.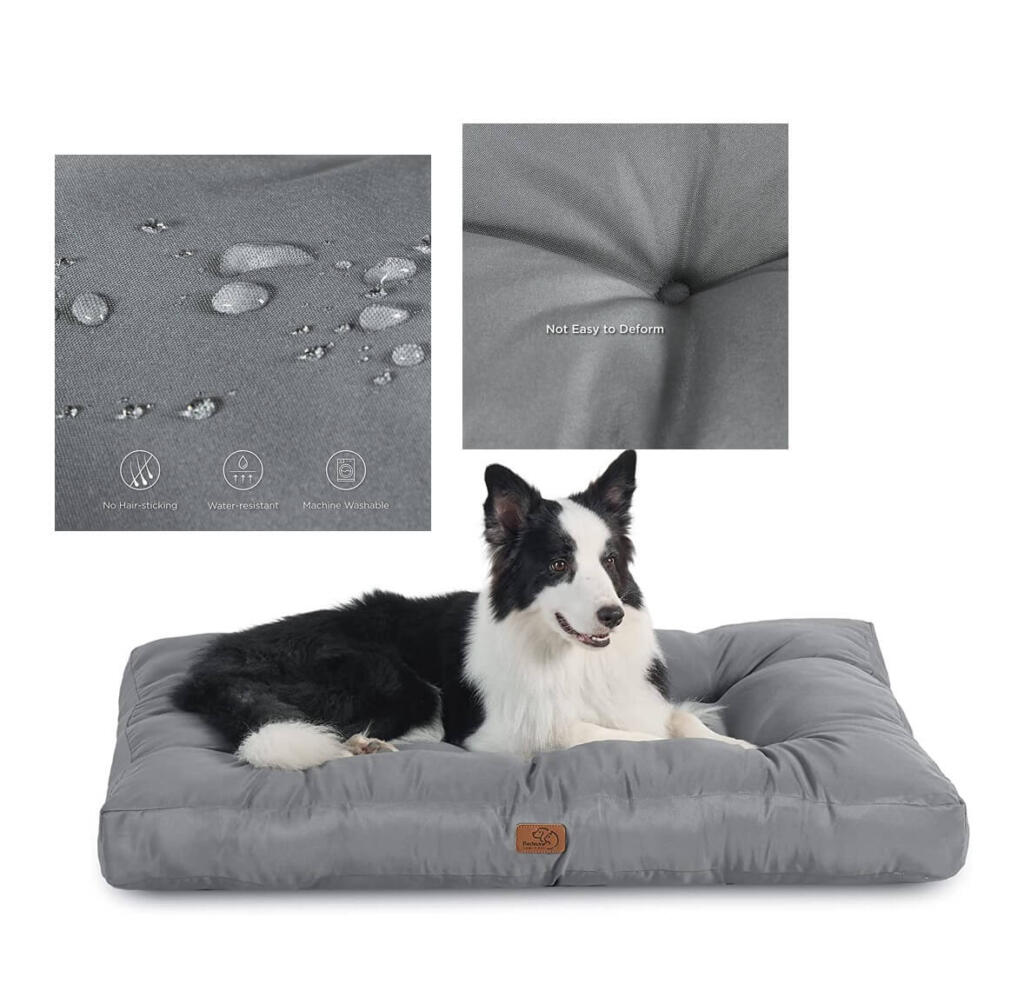 It's so useful that you may even bring it with you in the car, or on trips. It has 3 different sizes to suit larger or smaller dogs. This brand has quite a variety of shapes and sizes so it is quite popular because of it.
Another round-shaped dog bed for those don parents that want to use it to reduce anxiety. The other part of this bed is that it also has an octagonal shape as well, which offers a different feel. With raised edges, your dog can feel quite comfy as they rest its head higher up.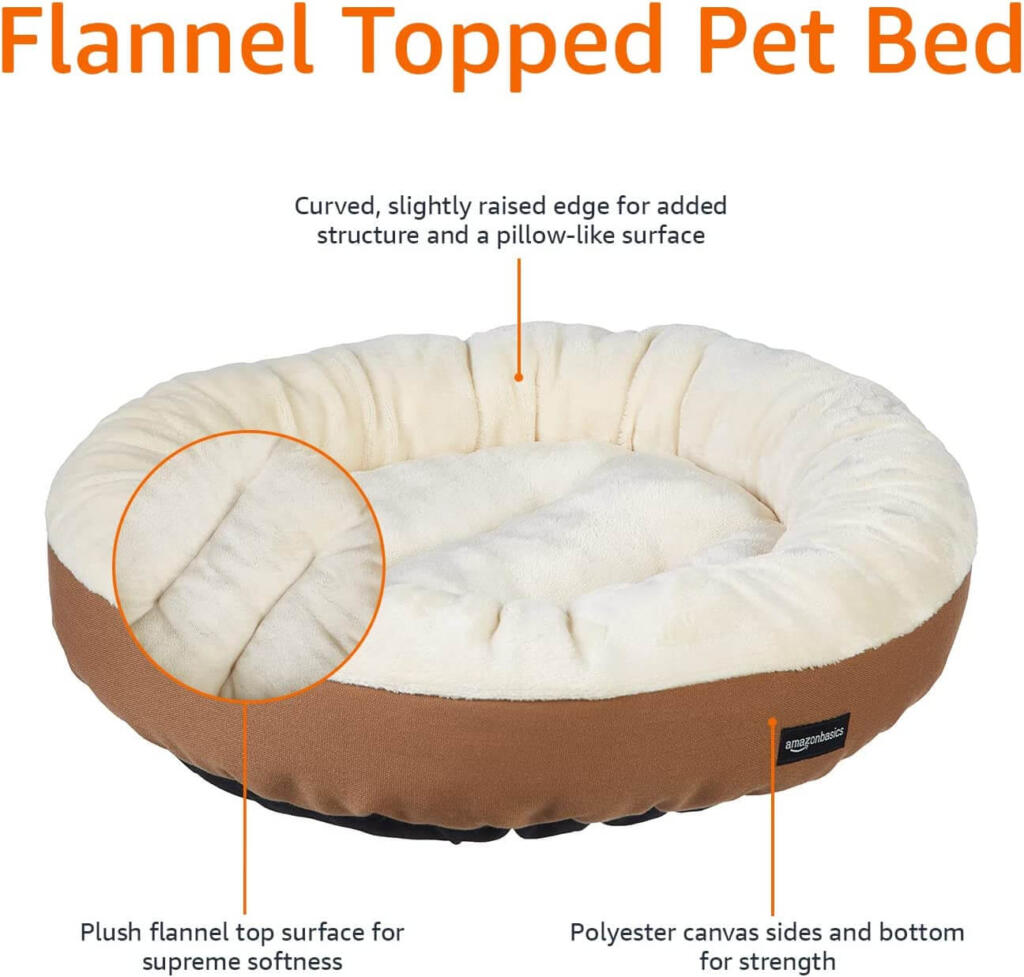 Soft and warm, this bed is the perfect match for a dog that loves to cuddle on a fluffy surface. The polyester material at the bottom has non-slip droplets to prevent it from sliding on the floor. You can put it in the washing machine for easy hassle-free cleaning.
Conclusions
You can not go wrong with purchasing a dog bed for your pet and many options come with similar features but different designs. Whether round or square, with raised edges or flat, you can find the perfect t bed for your dog.
Measuring or knowing how large your dog gets helps you choose the right size, but it depends on how your dog rests. Smaller dogs might still want a huge bed to stretch in and fall asleep in the weirdest positions sometimes.