Christmas is an event a lot of us like to celebrate with our families and pets are a part of this family so nab some Christmas dog food for them. Dog food for Christmas can be an extra special treat for your pet especially if they are food motivated. Some treats can even be Christmas-themed. 
Lily's kitchen is a staple of dog treats renowned for the wide variety of flavors they offer. Their Christmas variety is just another great choice of dog treats. You can share turkey Christmas treats with your dog, so they can join in the festivities.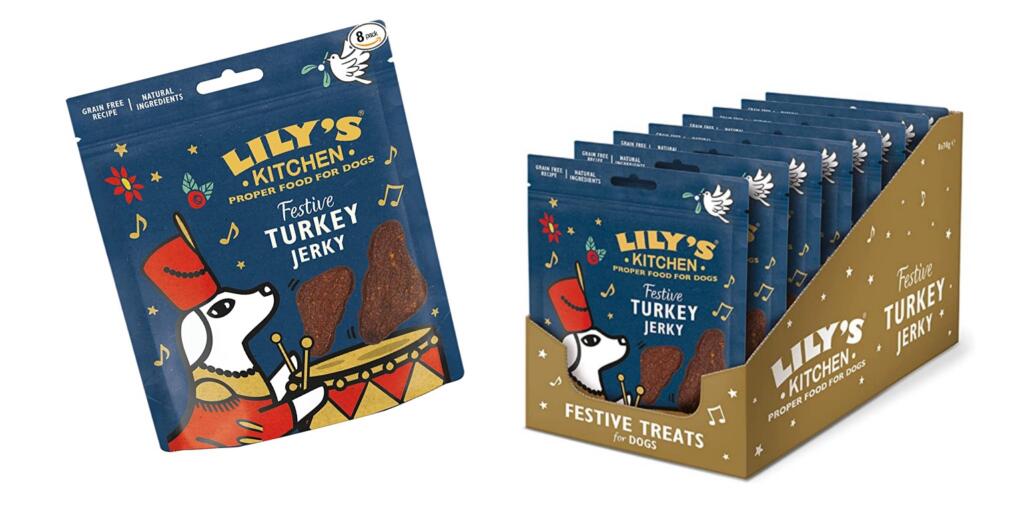 Their safe recipe includes natural ingredients. This means no added sugar, and real meat, and they work well over the holidays as occasional treats. This little treat bag with its smelly turkey jerky, will have your pup waging with excitement, and provide tasty nibblers. 
If you want to have a wider range of treats for this Christmas, then you should get an advent calendar. Tasty treats come in smaller portions, with different varieties mixed in each day. It can be used as a training tool around the holidays, which will encourage engagement with your dog.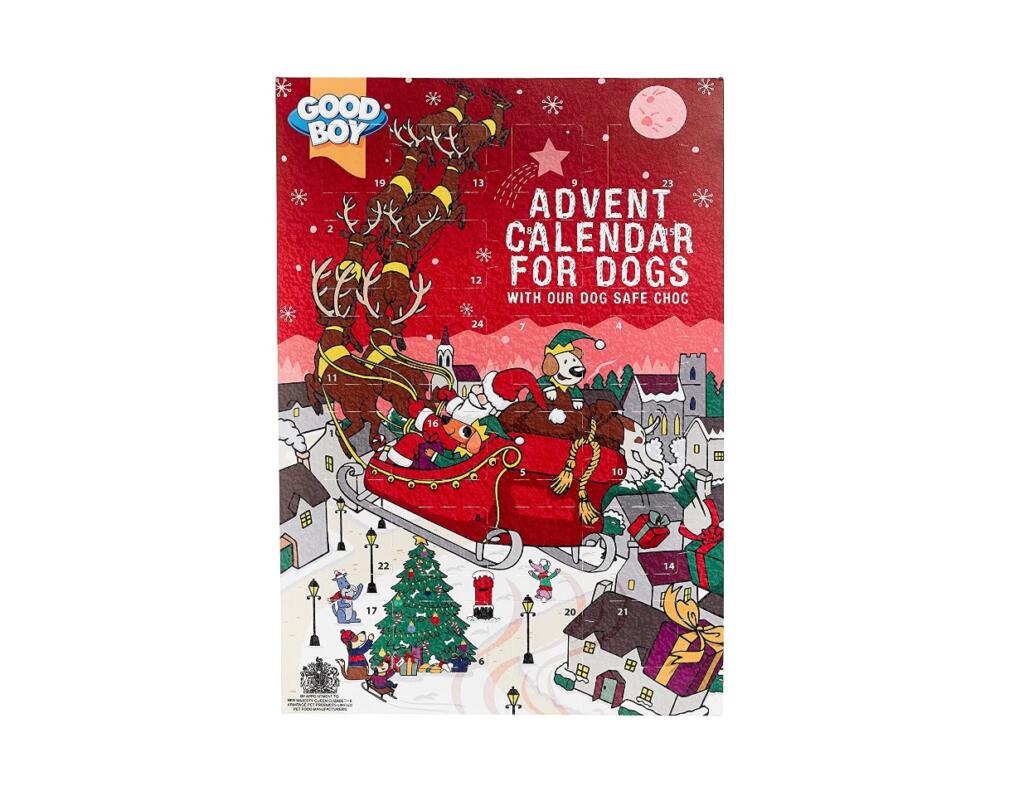 Interesting shapes, textures, and flavors all work together to make them desirable to your dog. An advent dog treat calendar is a nice gift to get your dog as the winter season begins. It's an interesting way of including your pet in the celebration. 
An Amazon's choice this Christmas, these little truffles come with a few choice ingredients to set the mood for the holidays. A little cranberry works to bring in some of that Christmas spice, but safe enough for your dog.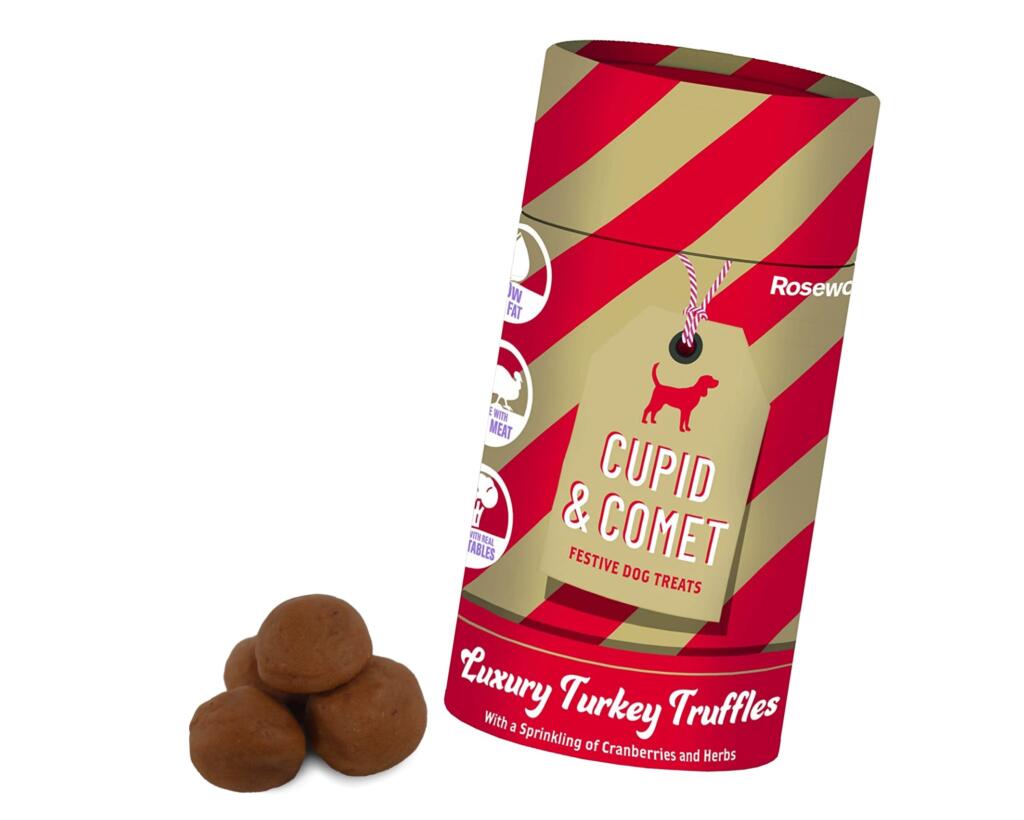 The packaging nicely illustrates the aesthetics of the holiday with the candy-colored theme. Turkey is the main ingredient of these truffles, and the shape makes it easy to feed to your dog. This a perfect Christmas day gift for your pet if you want to have him celebrate the holiday with gifts.
Nothing says Christmas more than turkey and bacon, and this doggy treat bag comes with both. A thoroughly festive treat bag for your dog, that also brings in high protein, and low-fat content. Perfect for meat loving dogs, in small chewable sized pieces to easily feed to your dog.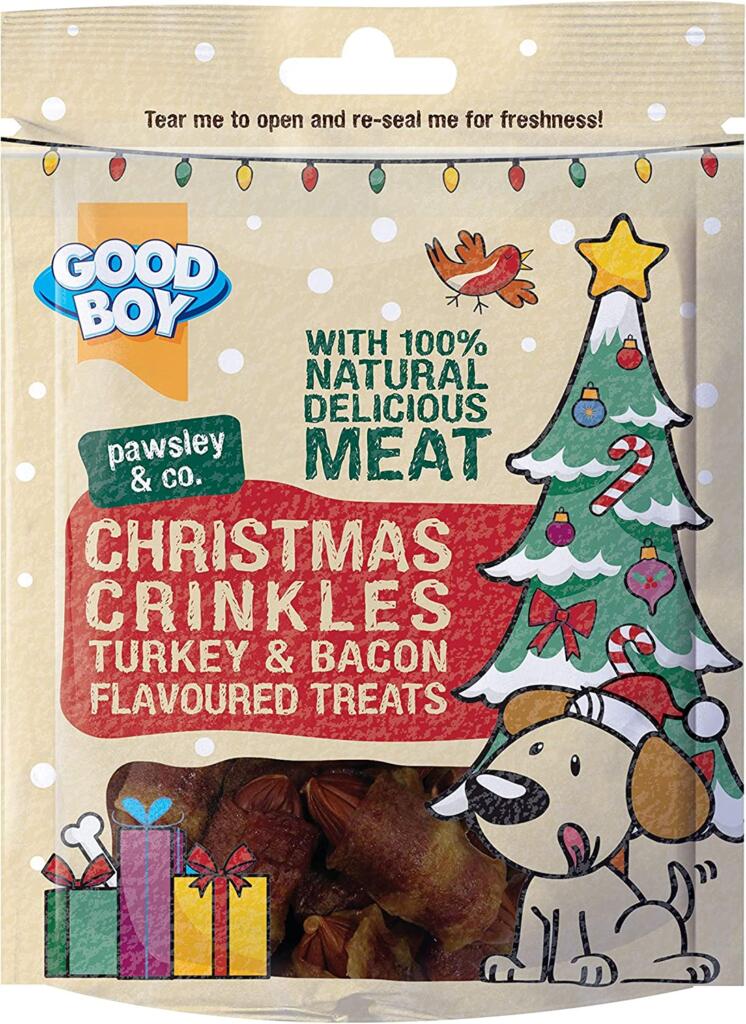 The harder consistency makes these treats ideal for dogs that eat fast, or that need some bite to keep them engaged. The resealable bag helps keep these tasty treats fresh for the entire Christmas season. 
A larger box of Christmas treats for either larger dogs or for a home with multiple dogs, this treat box will be great. A perfect Santa present for your dog, the box contains a wide variety of flavors and textures.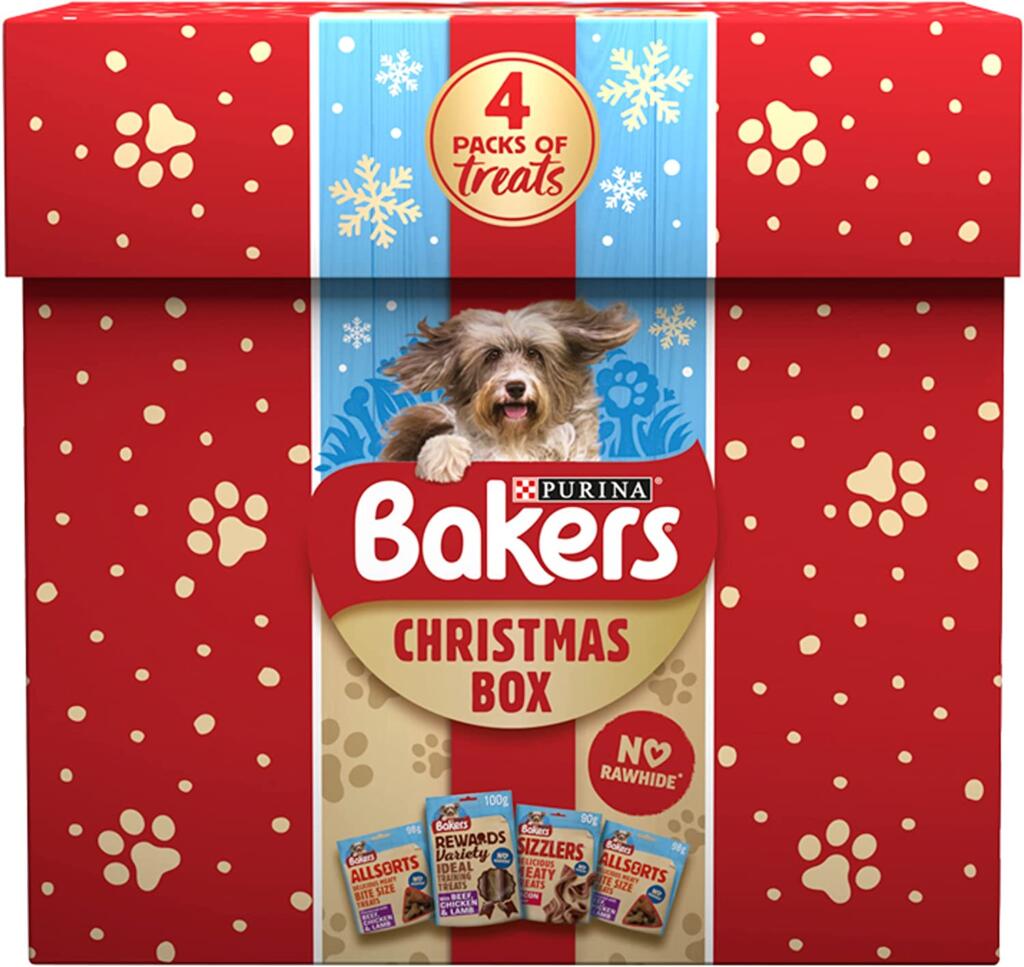 Shaped in pellet form to easily be chewed by your dog. These treats contain a balance of both meat and veggies to better suit your dog's nutritional needs. They are sure to keep your dog busy and satisfied with all the flavors..
Conclusion
It's important to pick Christmas treats specially made for dogs because they should not be given food that could contain harmful ingredients. This way it's not only safer but tastier and more nutritious for your dog.
Keep in mind that dog treats need to be a part of a well-balanced diet, and they should be given in moderation. Remember to provide access to enough fresh water for your dog as they may become thirsty after such concentrated treats,