When you start caring for a puppy, you will go through the teething period but after this, some dogs may still need strong dog toys. You could find yourself constantly having to replace toys that you may have thought were ok but are too soft. 
Not all dogs are power chewers but even smaller dogs could easily destroy their toys. It really depends on the dog and their personality and how they play, so if you need stronger toys, there are options. Finding the best toy for your pup will amount to quite a collection in time.
A chew toy and a useful tool to try teaching your dog to use. Made with natural rubber to be soft and chewable and designed with bristle and grooves. It can help clean their teeth at the same time as keeping a dog entertained. The grooves of this toy can be filled with toothpaste so that your dog can basically brush their own teeth.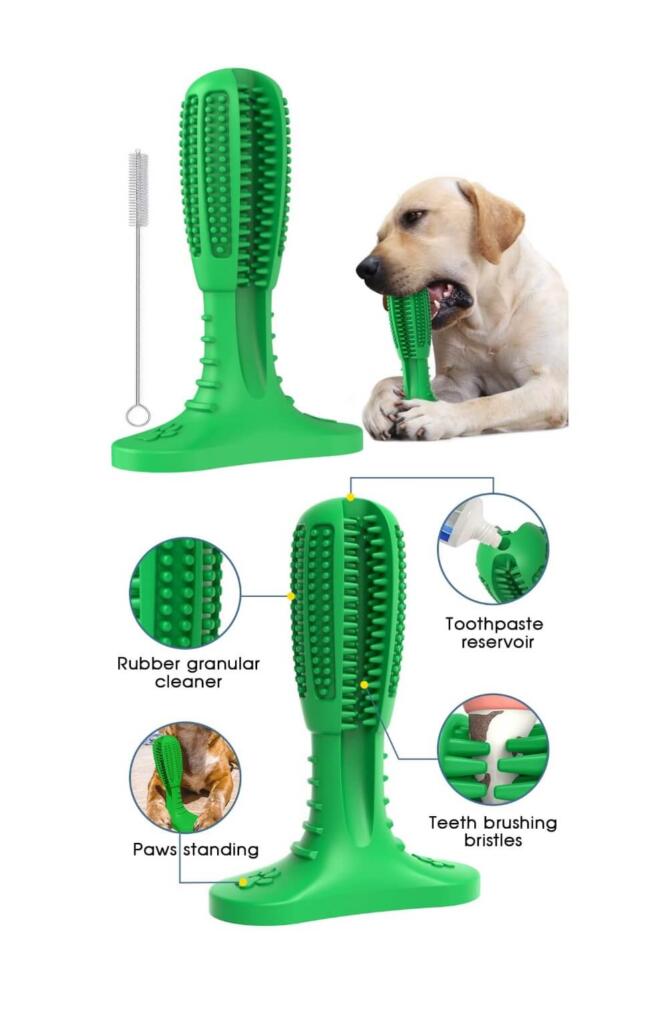 You can also use the grooves to make your dog chew on it by putting their favourite treat inside. Some dogs like peanut butter so this could be a nice way to get them to chew and thus reduce destructive chewing. It is a toy that deserves its place on the strong dog toys list.
A toy with a nice textile texture that is soft and cuddly for those dogs that prefer a softer feel. With ropes for arms and legs, this little toy is great for interactive play of tug of war. The ropes are made of cotton, twisted in shape so that they will be strong enough against heavy chewers.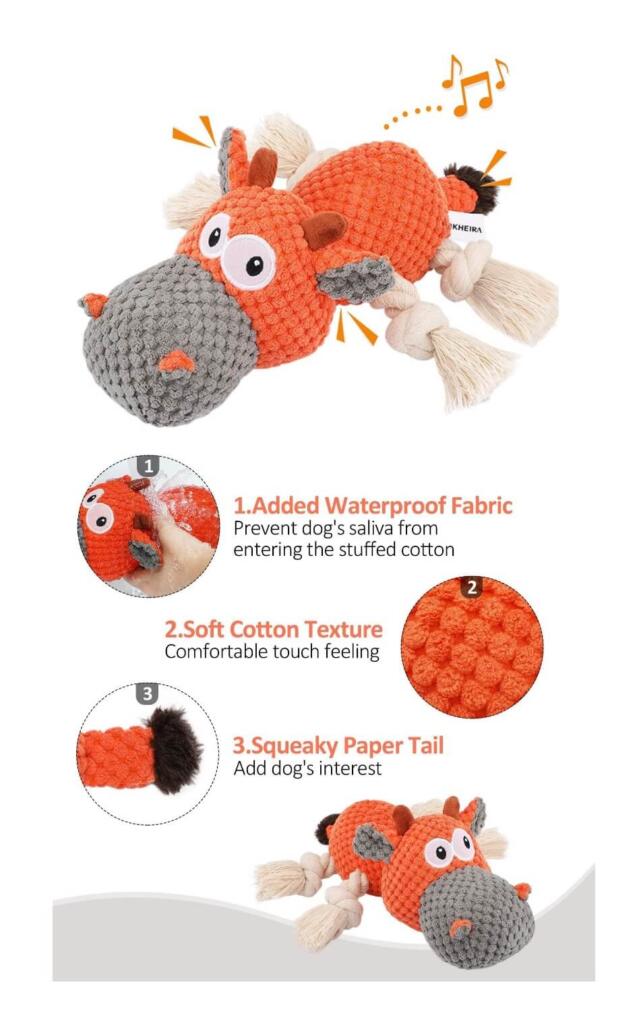 The squeaky piece inside adds to its charm and makes it a fun way to entertain your dog. The softer feel of this toy is preferred by some dogs, as not all dogs like hardened textiles. This toy should be safe enough for younger puppies that might like the cushiony feel.
As far as strong dog toys go, this funny crocodile-shaped chew toy is a cute addition. With a squeak inside it engages your dog to play with it. The bristle part of the toy makes up the teeth of the crocodile and also works to clean your dog's teeth. You can even put some yoghurt or a favourite treat inside to encourage chewing.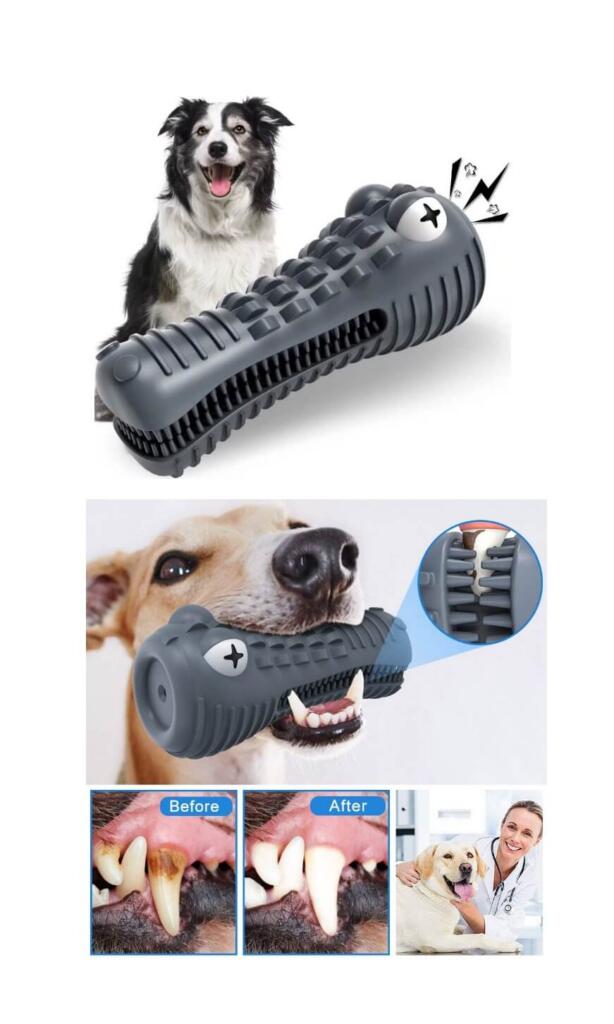 This toy is one that works better for larger dogs weighing between 30 and 60 lbs. It means that adult dogs benefit from this toy and it may not be suitable for puppies. Made with natural rubber, it's safe for your dog and it will be resistant to chewing.
This brand is a very popular one that makes all manner of toys and tools especially strong dog toys. This toy in particular combines multiple textures and is reinforced with ropes on the inside. It thus guarantees longevity and it works great as an interactive playing toy.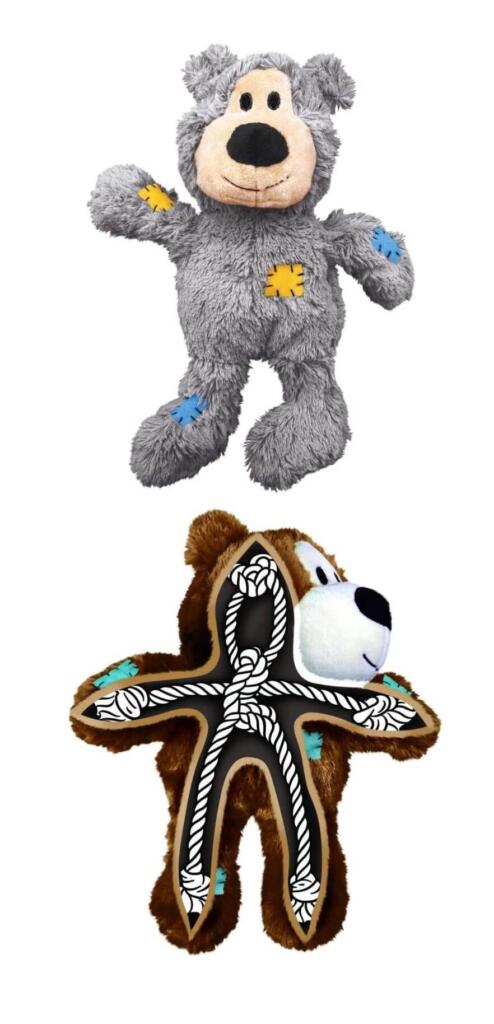 Either playing tug of war or cuddling with it while resting, it's a cute toy that will also be quite resistant to chewing. It won't be entirely indestructible as a more powerful dog could in fact tear it apart.
In conclusion
Dogs require strong dog toys for playing and chewing, even after they are done teething. What toys are best for your dogs will depend on your dog. Powerful chewers will most likely need rubber toys, but playing time might require softer toys.
You might need a small collection of toys to keep your dog entertained and also provide safe chewing. Try a few out and see what your dog needs, what they like and what ultimately survives their chewing and playing. The abundance of variety can be a little overwhelming but it also offers options.