If you go out in the rain, snow or cold weather you grab a jacket, so your dog might also need protection and dog coats can be practical. It's a long-standing concept that dogs don't need extra protection from the weather, but not all dogs are the same.
Smaller dogs or dogs with less fur will feel the cold after a certain time of exposure. It's thus important to know your dog and prepare for the weather however it may be needed. Using what we could consider "clothes" for dogs in the form of coats, may help protect your dog.
With a soft interior and a waterproof exterior, this coat can be great for your dog if you have to go out in the cold. The various colours of this coat can also help your dog be more visible during walks outside. Multiple sizes will also be helpful for finding the right size for your dog, as dog coats can fit wrong.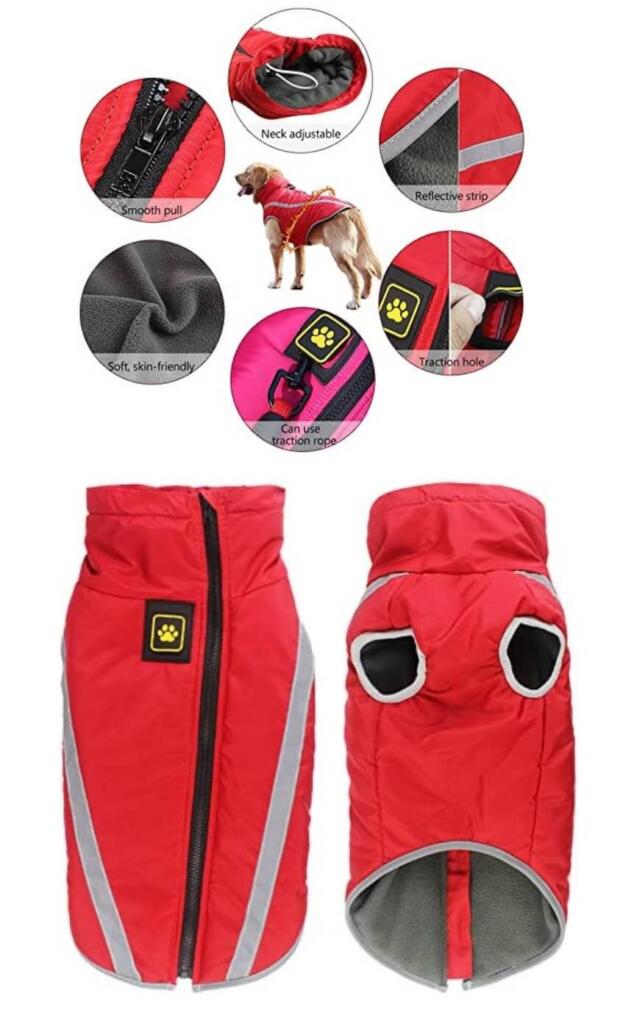 The neck part is adjustable like a hood for a jacket would be so you can enclose it to further protect your dog. Reflective strips sewn into the exterior make visibility even better. The waterproof design for this coat also includes a cover on the leash opening through which the leash comes out.
This dog coat is one that is designed with its waterproof feature on the inside. The outer part is soft and has a plaid pattern in red that makes for a cute sight. Of course, the soft and waterproof sides respectively can be reversed if you wish.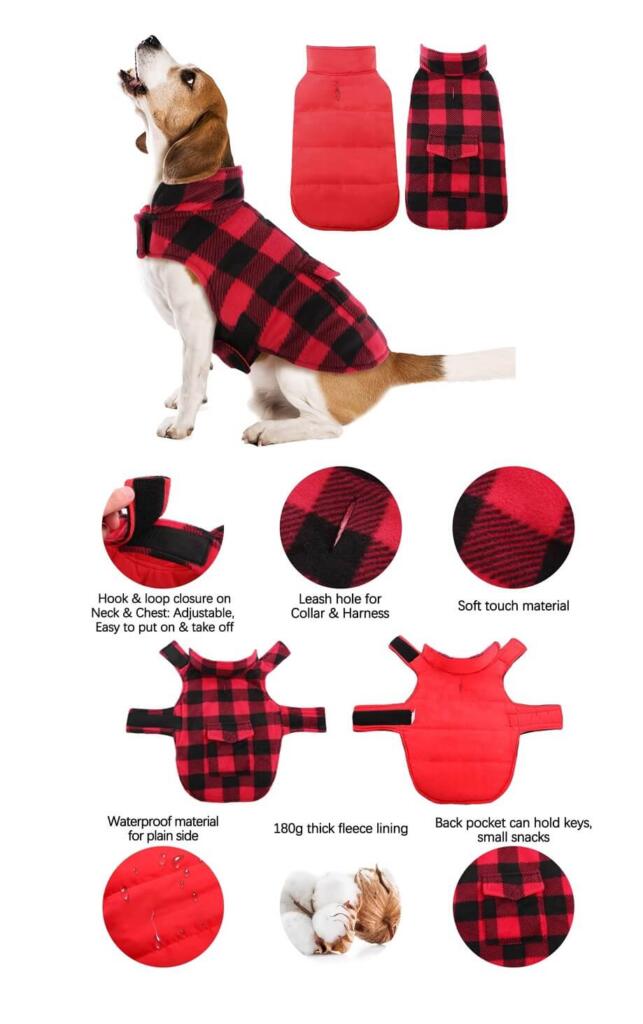 A few sizing options will make it easier to find a fit for your dog. The fleece lining helps protect against cold and offers a comfy wear. It is lightweight but also durable and can be worn indoors as well. This lighter structure makes it more breathable for your dog if they get too warm.
With a quilted fabric interior and a soft feel, this coat is a cosy one for your dog. As with many other brands for dog coats, some of the classic features will include an access opening for the leash and reflective strips. There are also many options for colours and sizes.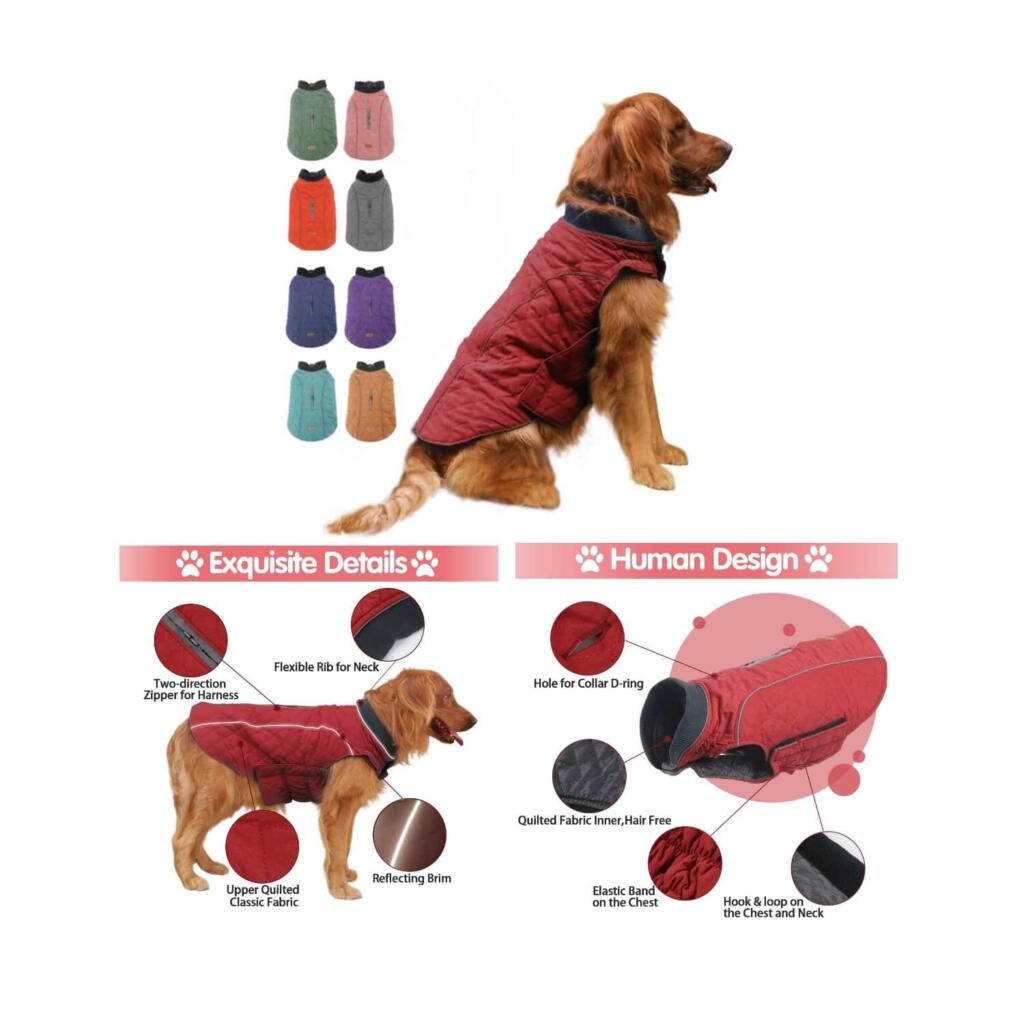 The polyester fabric used to make this coat offers windproofing which is perfect in harsher weather. The bottom part of the dog coat can be opened almost entirely, and this can help with putting it on easily and quickly. Other ergonomic features make it even comfier for your pet with multiple flexible parts.
This coat is very practically designed not only for comfort and protection but also with an in-built harness. A harness inside the coat itself is great and all but the coat itself is also very efficient at protecting against the elements.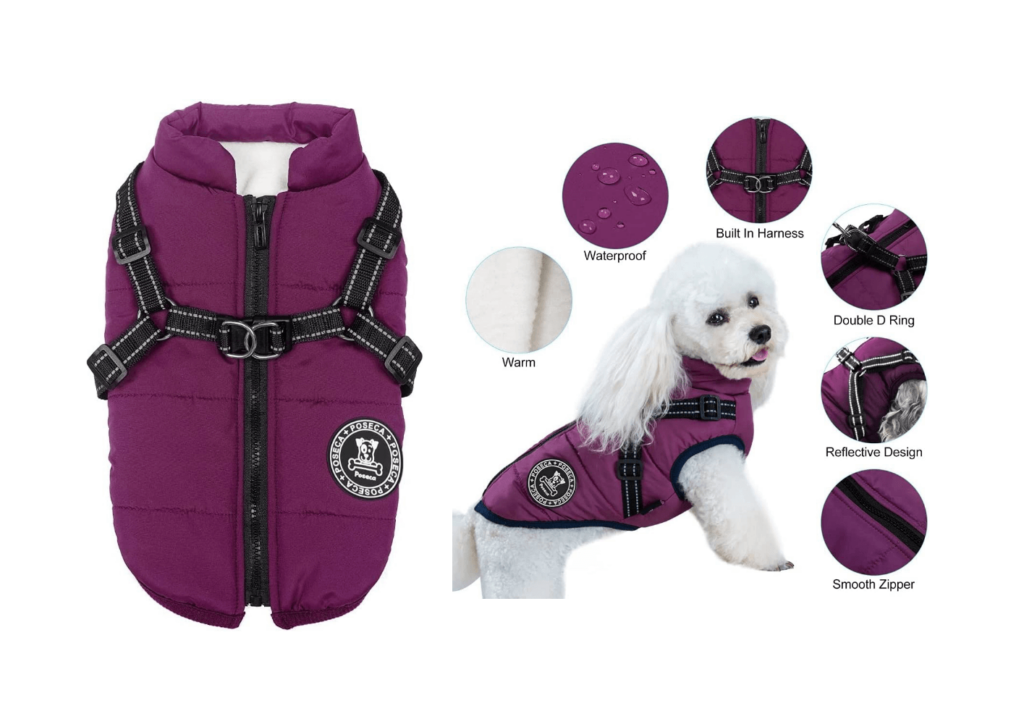 This is the perfect dog coat design for smaller dogs, and it can help keep them warm. Multiple sizes and colours are included with this brand as per usual with most dog coats. The thick cotton padding is essentially the part that keeps your dog warm out in the cold weather.
In conclusion
Grab your jacket and your dog's coat to go out in the cold weather with protection for you and your dog. Getting your dog a coat for bad weather is a great way to protect them.
Don't forget to measure your pet before you get a coat so that it fits them nicely and snugly. Dogs can feel cold, so a coat is something that can offer protection on walks and potty breaks.