Starting on your journey of health and wellness you may begin to practice yoga and a few basic yoga tools can be very handy. Many of these tools are made to help you get into the movements and flows of yoga, or offer cushion. 
Not all tools ever made will be absolutely necessary, they are only there to help and support yoga practitioners. Depending on your personal needs you may require one or more of these tools. But don't feel obligated to get anything more than you want, at the end of the day it's important to just show up.
Let's begin!
A yoga mat is one piece among those yoga tools that you may need more than anything else. This brand offers a great thick yoga mat that is perfect to cushion your knees, palms or entire body when necessary. Made with high-density NBR foam, the mat is waterproof and can be easily cleaned after use.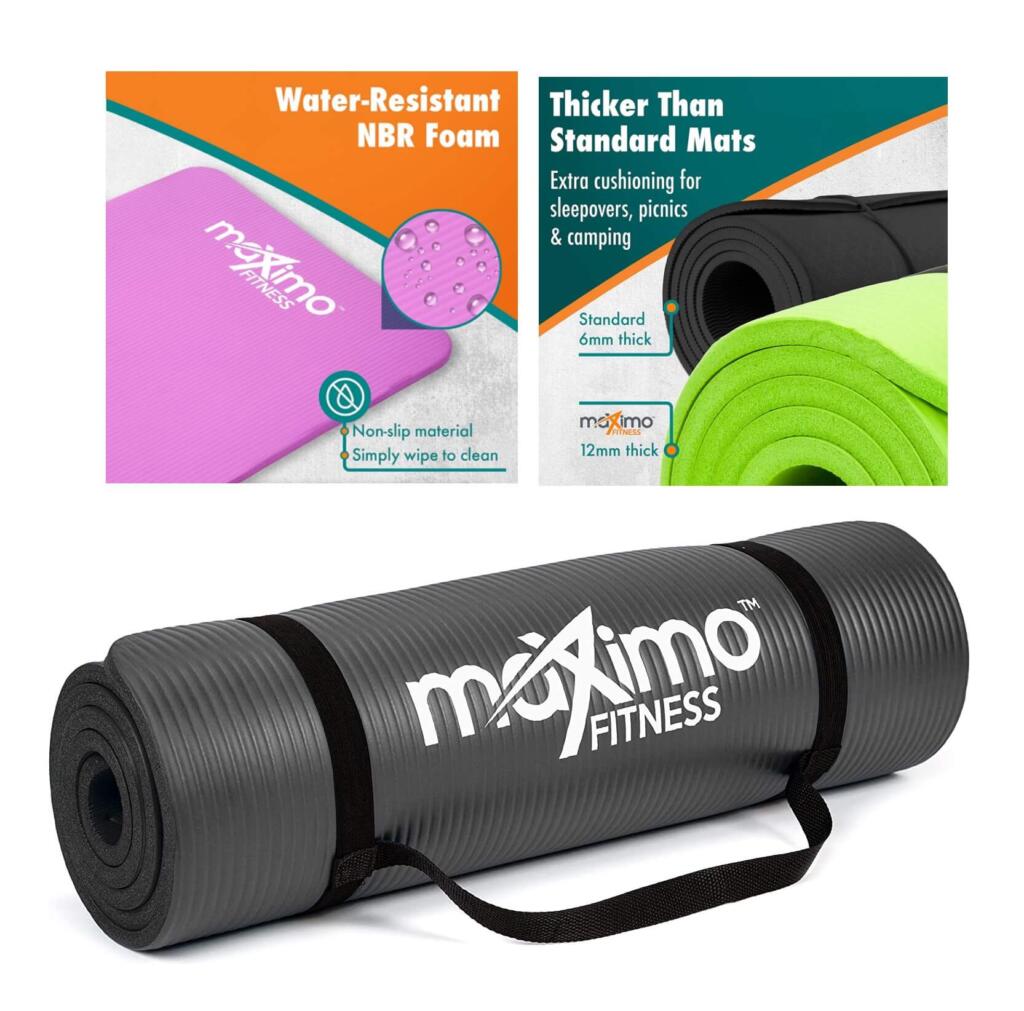 The texture of the mat provides a grip and makes it easy to use without the risk of slipping. The strap included with the mat will make it easier to hold in place and carry around. Perfect for both beginners and veterans practising yoga, either at a studio or at home.
A follow-up to a yoga mat is usually a yoga block. As far as yoga tools for beginners go, a yoga block is made to help newcomers by offering support. No one starts at the same level and with a yoga block, you can start flexibility training at your level. This brand offers a pack of two yoga blocks to accompany you on your yoga journey.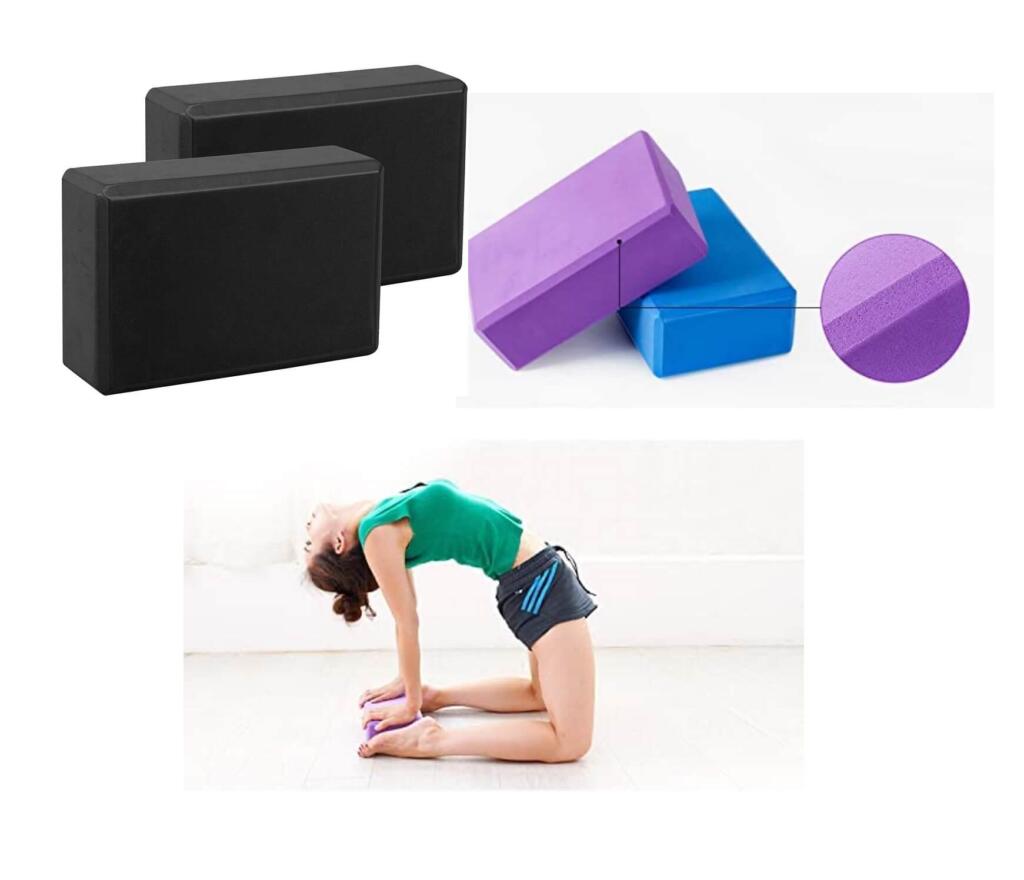 Designed to help with maintaining balance and achieving deeper stretches, this block is a great tool. Made with Ethylene-vinyl acetate (EVA), also known as poly, make the block is sturdy, lightweight and odour resistant. The anti-slip grip is another feature that helps your yoga flow and sustains poses.
A more particular yoga tool, an exercise band is meant to enhance your workout. Usually, these types of yoga tools come in handy when you don't want to use a belt or towels and thus damage household items. A specifically designed exercise band brings ease and versatility to the flow.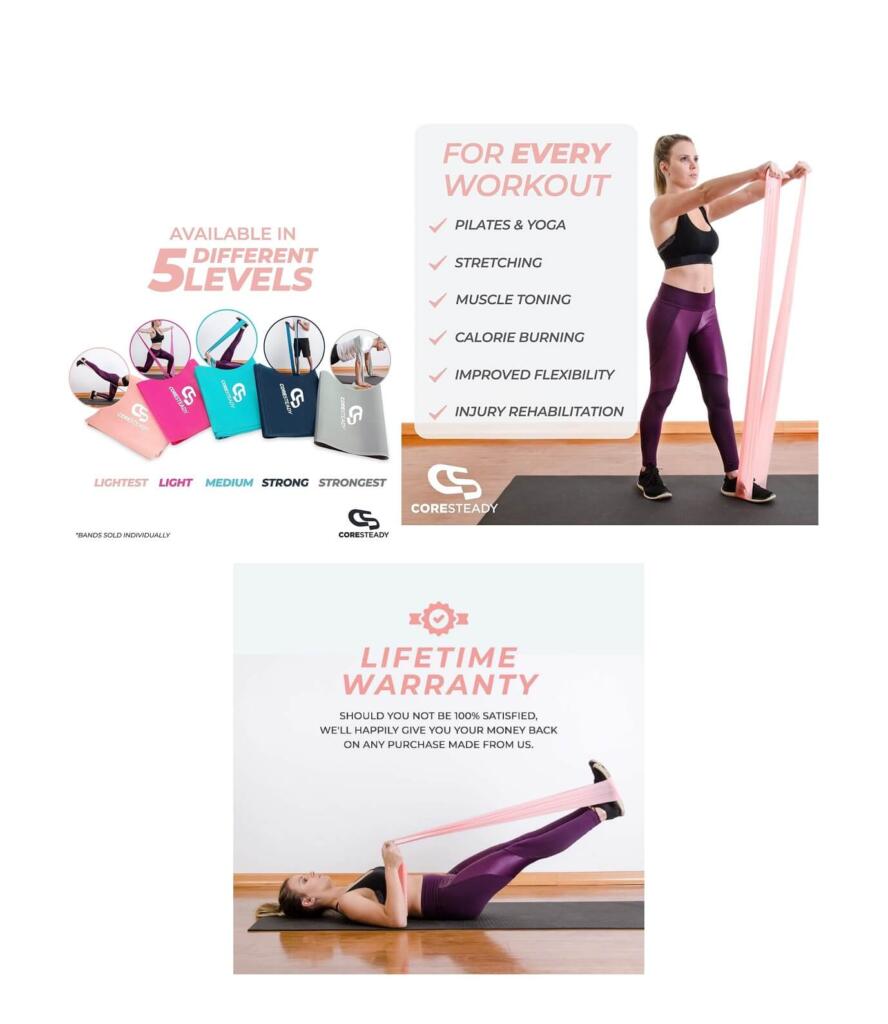 Made with natural rubber that comes in multiple colours and sizes, this brand offers great quality. An exercise band offers greater stimulation to a wider range of muscle groups. It can also be a useful tool in helping with physical therapy for rehabilitation, and improved mobility and joint flexibility.
A small addition to your yoga workout, a pair of non-slip yoga socks is probably a nitpick in the vein of yoga tools. Even so, they are useful in many yoga poses, as the little rubber droplets will offer some extra grip.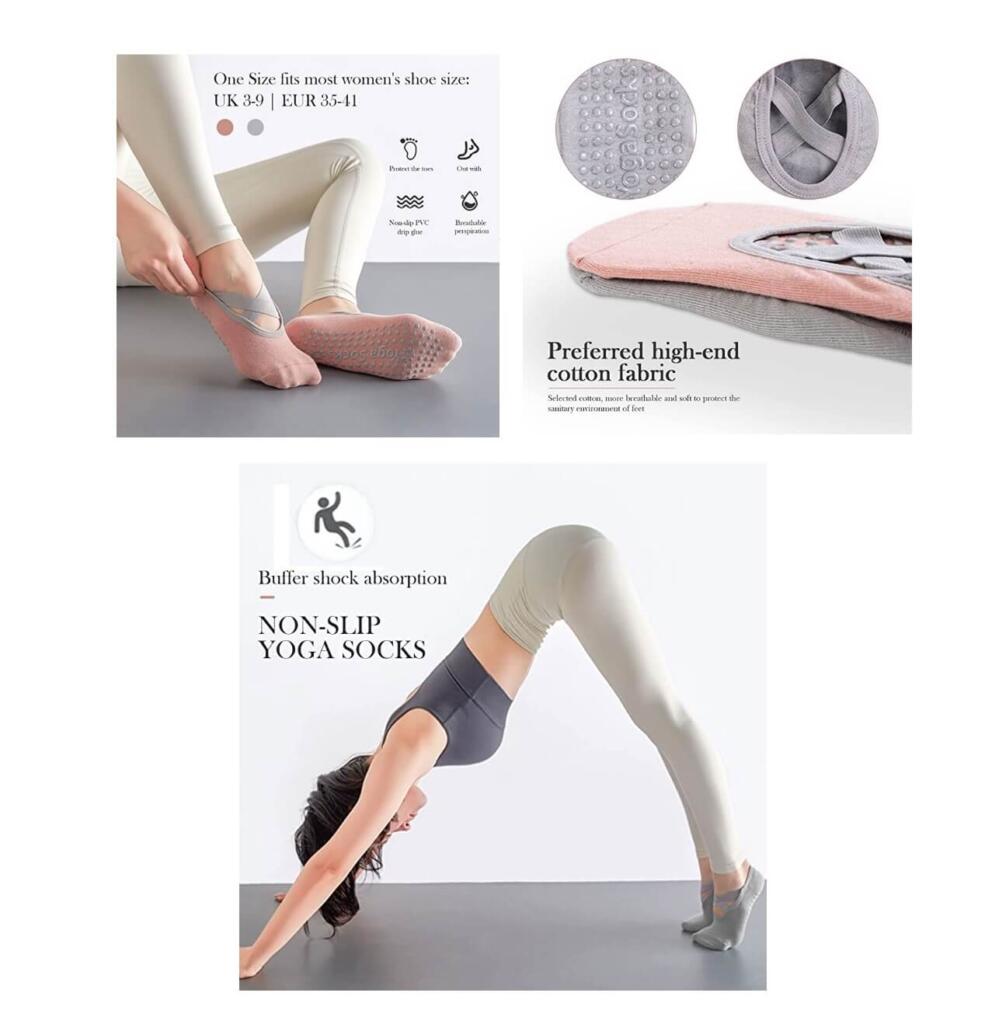 The elastic strap at the front is designed to provide better flexibility while working out without impediments. Extra grip, comfy and warm, these socks are a good way to help you a little on your yoga journey.
Final words
As a beginner in the yoga workout community, you will most often need your own will to start and continue. As with any work out you may require some extra tools such as a yoga mat.
Additional tools are often made to help certain movements and stretching easier. In the long run, certain tools are able to help deepen yoga practices and achieve that flexibility and ease of movement. A few tools are more basic than others and choosing one or more will depend on each individual need.