A Bluetooth keyboard can be used on multiple devices, especially if it doesn't have physical keyboards, like tablets or a Steam Deck. Some of us are very much used to typing with both hands on a physical keyboard. Having the ability to write longer text on a phone or tablet using a Bluetooth keyboard makes the task much easier.
It doesn't stop at writing text, as such a keyboard can be extremely useful if you plan on playing on a Steam Deck. Many games are playable with just the controls on the device itself, but others will be better played using external keyboards.
A small and quirky keyboard with its rounded keys that look taken out of a typing machine. It can connect to up to 3 devices and you can interchange them with a simple button press, once the connections have been made. It can easily connect to your PC, phone and other devices that have Bluetooth.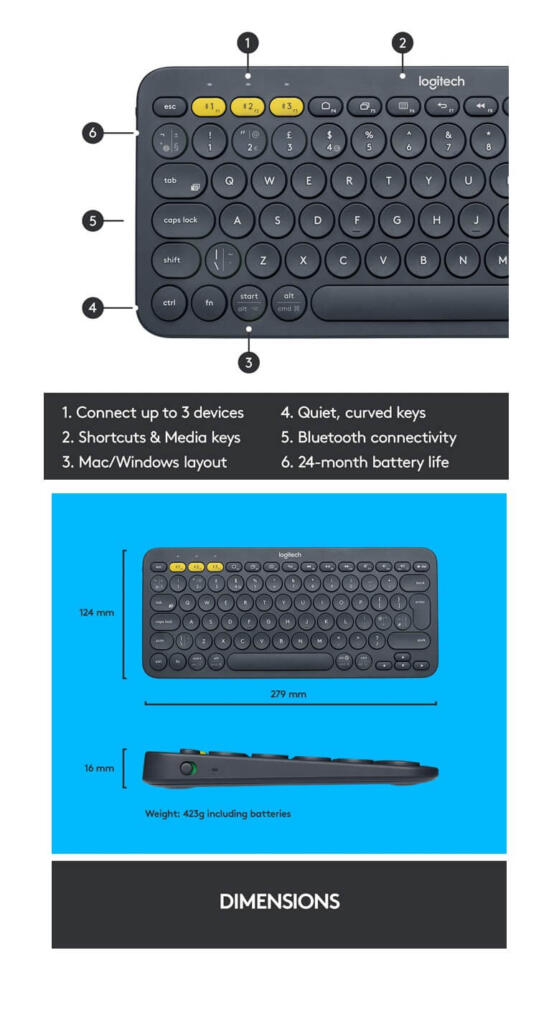 It's small and lightweight and this compact feature of the device is contrasted by its sturdiness. It works well on both Windows and macOS devices so it's very versatile. The battery life of the keyboard is quite long and you might even forget the last time you switched out its batteries.
Compatible with multiple devices, this keyboard offers flexibility. Powered by 2 AAA batteries that last surprisingly long. Lightweight and compact, you can easily fit it in your laptop bag with your tablet or other devices you plan on using it with.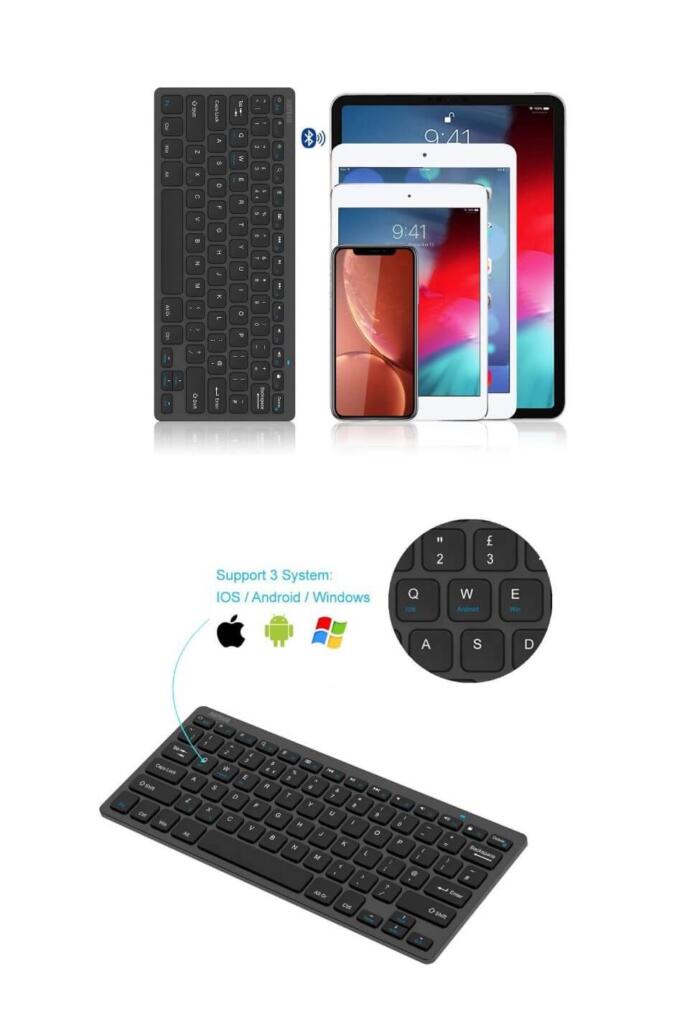 It comes in two different colours if you want to match it to a specific device. It boasts a stable connection at a distance of up to 10 meters. This distance is probably something you will find more appealing if you plan on using it for gaming. Granted you won't stay 10 meters away from a screen but it might be longer than a usual laptop.
This device might be considered more of a pack because it also includes a mouse. The brand is very popular with such devices and this will also bring that quality it's known for. If you do plan on getting something to use for gaming, then this is probably a good deal for it.

Steam Deck players will most likely need both a keyboard and mouse if they want to play certain games. The keyboard itself is slightly larger than every other one on this list, which can be a bonus. The keys are more spaced apart and it can make it easier to be precise or reduce strain on your fingers.
Another versatile Bluetooth keyboard that has some customization options with a backlight. Thin and compact but also quite sturdy, the keyboard is compatible with many devices and thus offers versatility.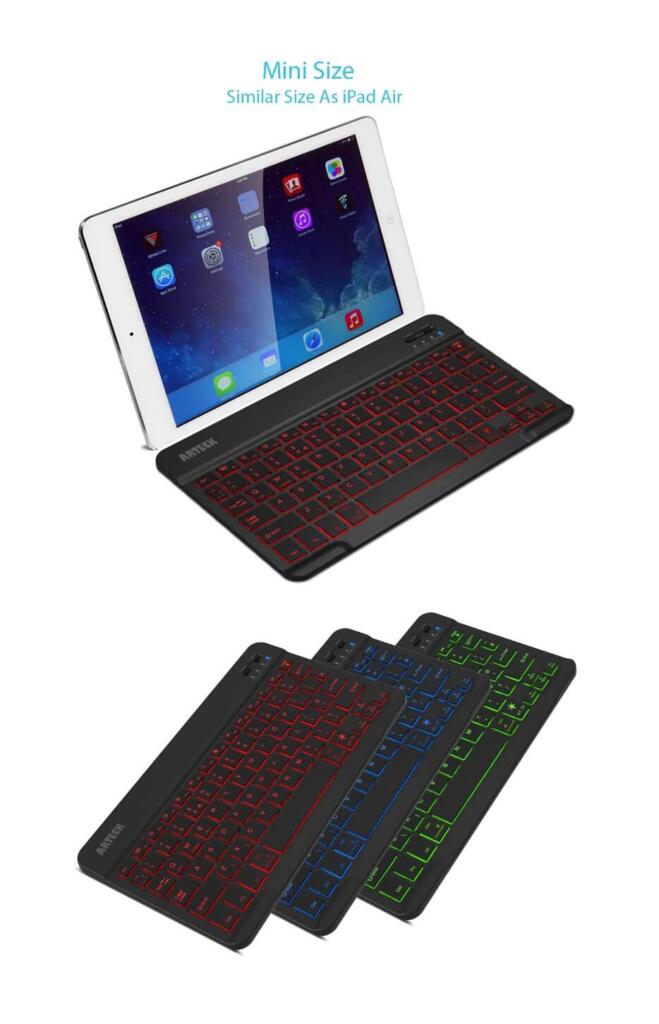 The battery life can last up to 6 months and this can mean only recharging your batteries for 2 hours. The backlight feature can be helpful when using it in a dimly lit room. Apart from that it is a pretty sturdy Keyboard with a stable Bluetooth connection.
In conclusion
There is a slew of available Bluetooth keyboards to purchase and most often picking one will depend on preference. Sizing is important to many of us, but colour and features also play an important part.
Whether you need to get one for a device you plan on using to write a lot on, or for gaming, you are showered with options. It's only a matter of picking one that fits best and that will accommodate the device you need to use it with.