So you've got your Steam Deck and now maybe you want to protect and maintain it, so a few Steam Deck accessories can help with that. Many of these accessories are optional and unnecessary if you don't want them.
One item on this list, however, is slightly more beneficial and can expand the way in which you can play. You will likely have an idea of what you want with your Steam Deck. This covers a few basics you might not have thought of, but they are also relatively straightforward.
One great piece of Steam Deck accessories comes with maintenance in mind. A screen protector specifically made for this device's resolution is quite widespread. The touch screen will see some use especially if you get used to it, so it does need some protection.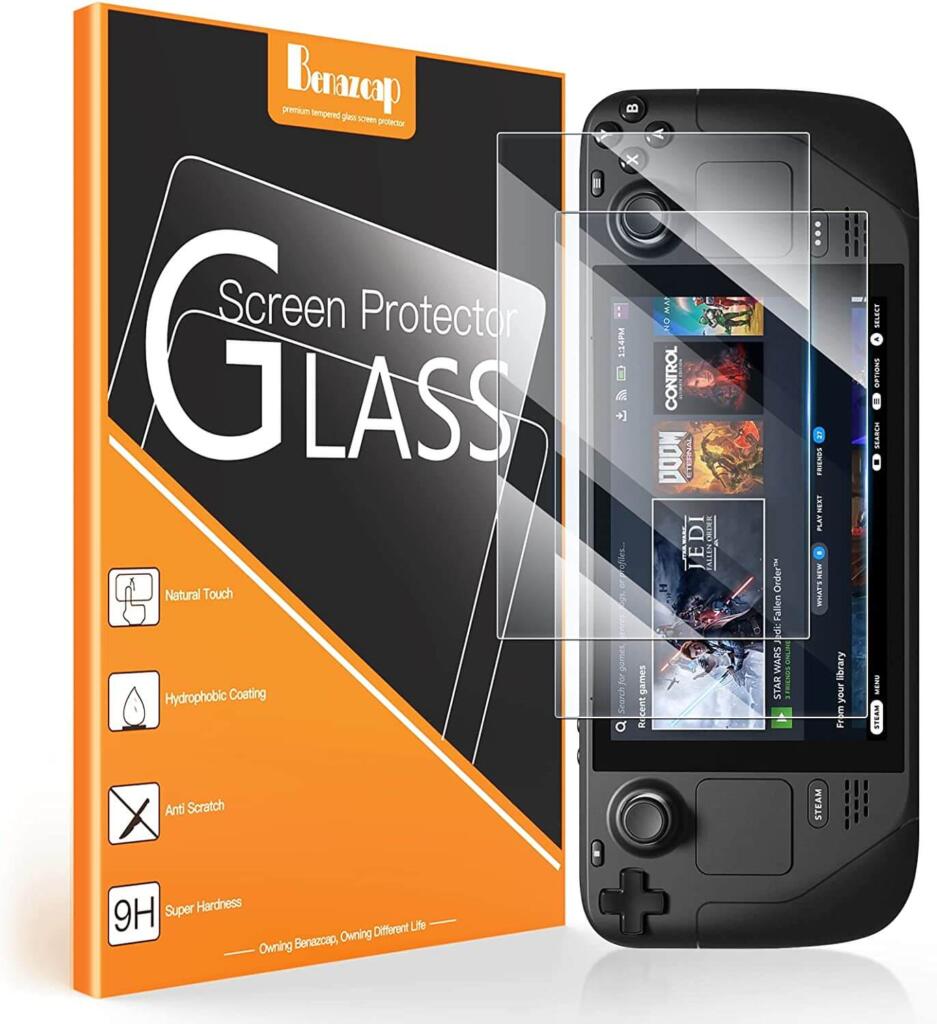 The tempered glass is great for protecting against scratches, water and even oily fingerprints. Of course, fingerprints will occur but the glass barrier helps protect against over-scrubbing so you can clean it safely. It will also not impede the functionality of the touch feature of the screen and will offer great visibility. There are often concerns about how a layer of glass on top will make the image blurry, but fortunately, it's not the case.
Other protective Steam Deck accessories can include a case. This piece of equipment comes with multiple functionalities. For one, it offers protection against impact, and a better grip for a better experience playing. The anti-slip textured is what gives it this feature.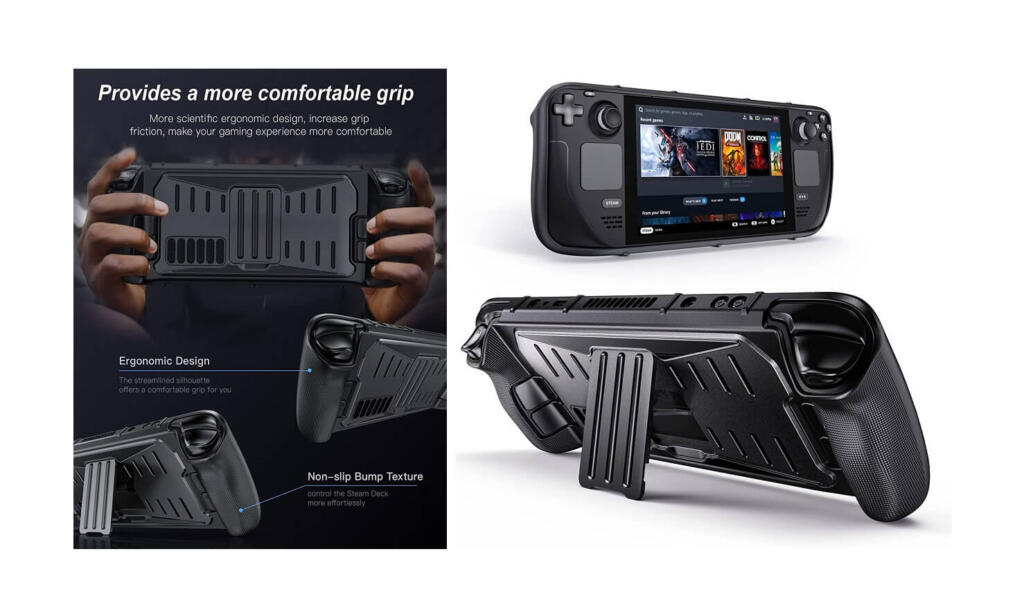 A case like this also comes with a kickstand at the back to give the console the ability to stand up. It's made with polycarbonate materials that are heat-resistant, or more accurately heat dissipating. The case is also designed with openings at the back to help cool the console as it's running. There might be a concern about the extra thickness that this case might bring, but it's not so much that it can't be held.
Probably the most practical tool on the list of Steam Deck accessories is a docking station. The console itself does not have a lot of ports so a docking station will offer access to a precious HDMI port. With this, you can connect your Steam Deck to a larger screen and have a keyboard and mouse to play your games.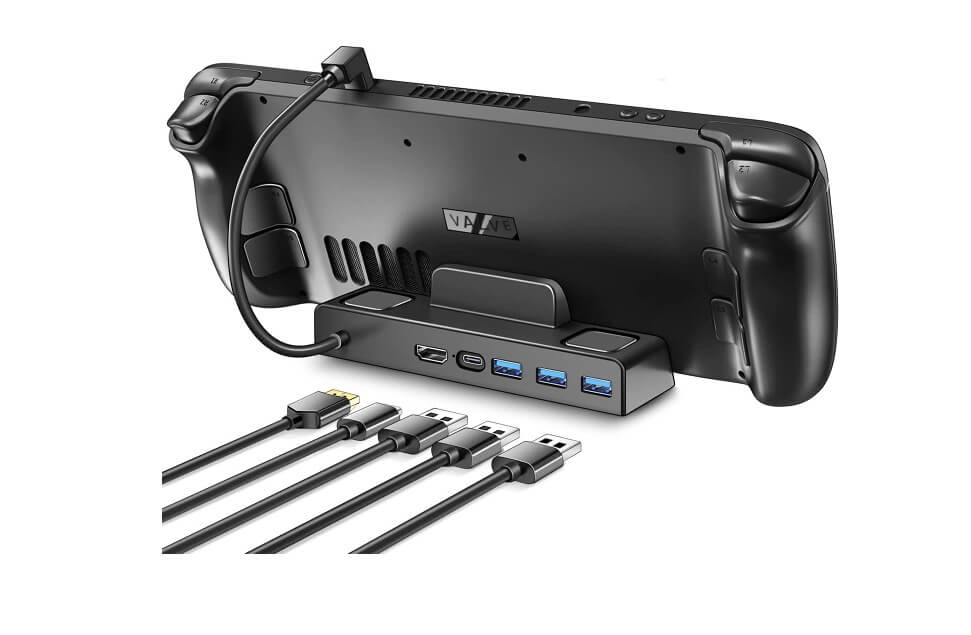 The extra USB port also makes it more available for you to connect additional accessories you might need. A keyboard or mouse usually comes with a Bluetooth connection, but if you want a direct connection through USB then you have this dock.
You might already have an HDMI in your house, but it's probably in use with something else. In this case, you might need another cable if you plan on using your Steam Deck with a separate monitor.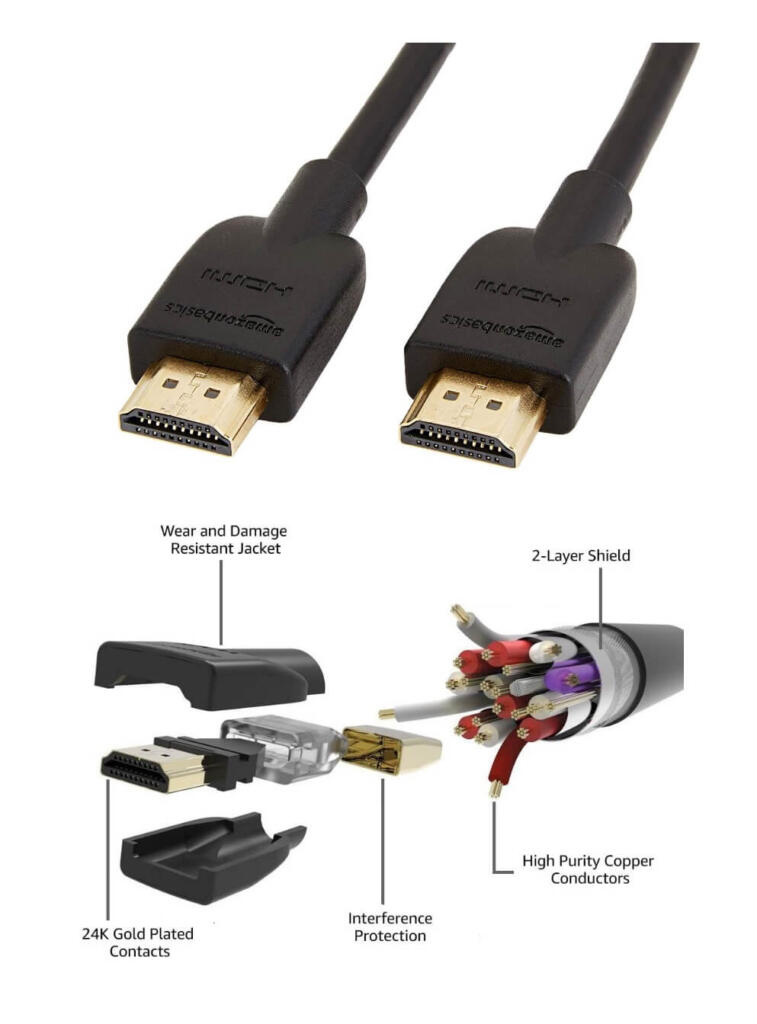 Make sure to measure how long you need this cable to be so that you don't end up with a smaller cable than you imagined. The gold plating of the connecting part helps protect against corrosion and provides excellent data exchange.
In conclusion
A few Steam Deck accessories could improve your player experience so check which you might need. Some accessories might not particularly be appealing, as they may have to do with maintenance, but they will help protect your device.