Christmas is one of the most anticipated holidays and many of us want that obnoxious Christmas sweater so Christmas dog sweaters sound great. It's a fun way to celebrate Christmas with your dog and also keep them warm and cozy. A cute design only makes the sweater all that more fun and festive for the occasion. 
You can complement your own Christmas sweater look with that of your dog and make lasting memories. We have gathered a few Christmas dog sweaters that you can choose for your loveable fur ball. So grab that eggnog and start those jingles as you lounge by the fire and celebrate the happiest season.
Adorned with all manner of Christmas decorations woven in, this little sweater fits perfectly in the Christmas aesthetic. With multiple color schemes and sizes, it will be easy to find a fit for your dog.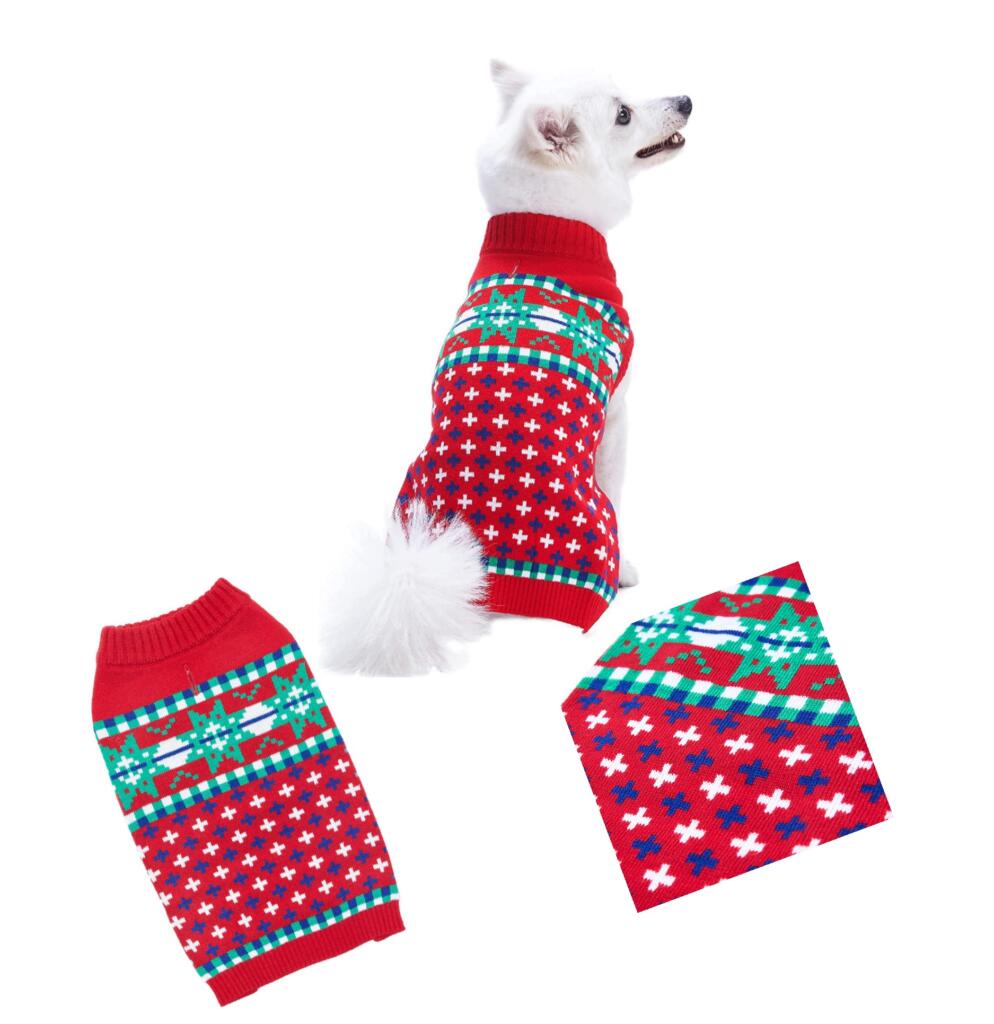 Made with acrylic material it can provide an elastic stretch for a snug fit and soft comfort. Some variations come with a turtleneck cut o even with a little hood. It has a leash hole to accommodate a harness hook. The material is of course perfect to wash in the washing machine.
A cute red Christmasy decorated jumper that your dog will look great in. Synthetic acrylic material was used to make this Christmas dog sweater and this contributes to it being soft and comfy.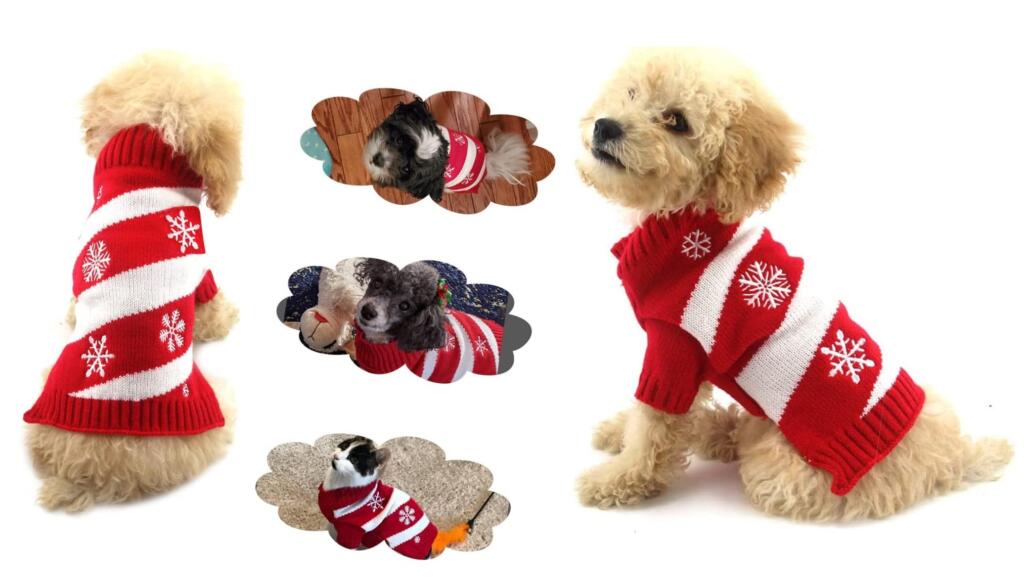 A perfect gift for your pet that can be used on cold days, even indoors. The smaller cuts for this little dog clothing works as a nice way to keep a puppy warm in winter. To maintain its shape and color, you may need to hand wash it in lukewarm water. A few other designs and textures are exhibited and available to choose from.
This brand brings forth an extended range of designs, colors, and textures, as well as sizes, to fit different dogs. The featured designs exhibit an entire Christmas decor that will add to the celebratory spirit of the season.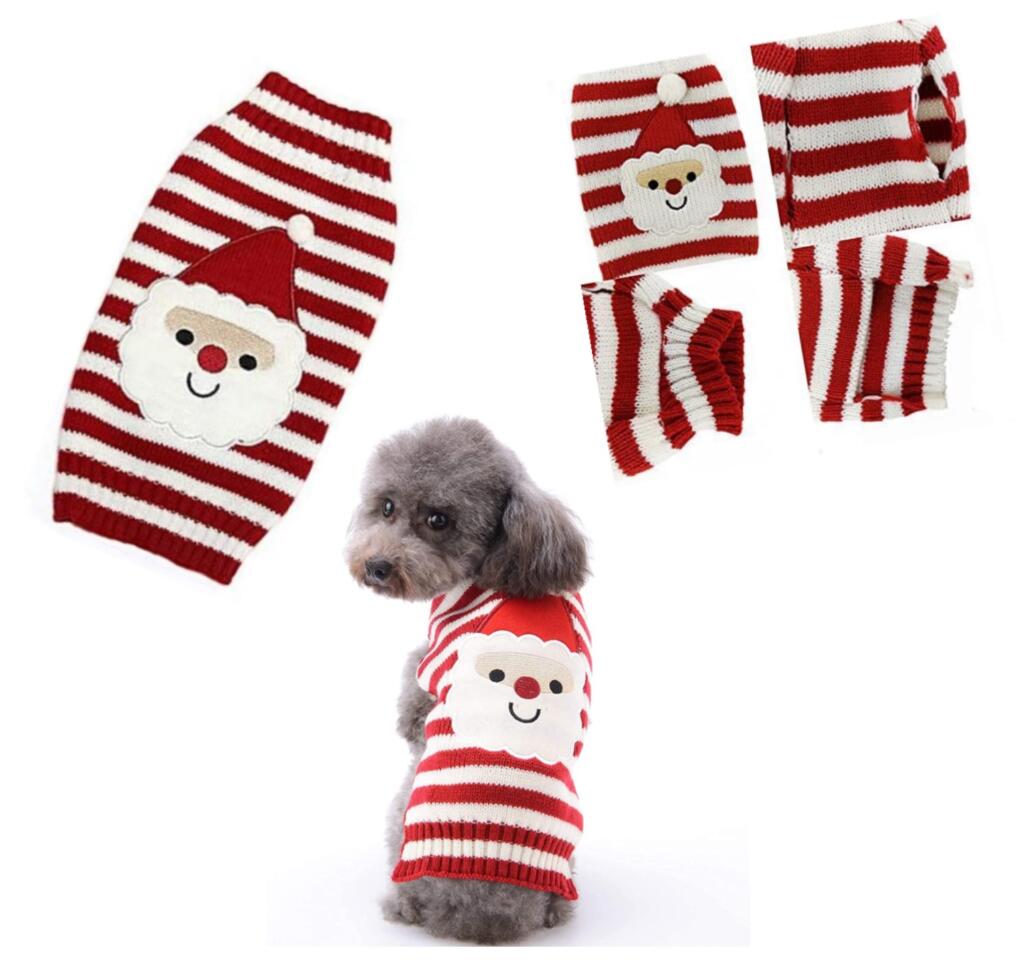 This a perfect opportunity to include your dog in the festivities and snap as many cute pictures with a cute Christmas dog sweater. Can be worn indoors and out, and is easily washable in the washing machine. Take care to choose a proper fit so that your dog has enough movement at the neck.
This sweater looks like a Christmas decoration for your dog with a cute conglomeration of seasonal trinkets woven in. Colorful and festive, with a simple knitted cut of high-quality polyester that offers a comfy breathable fit.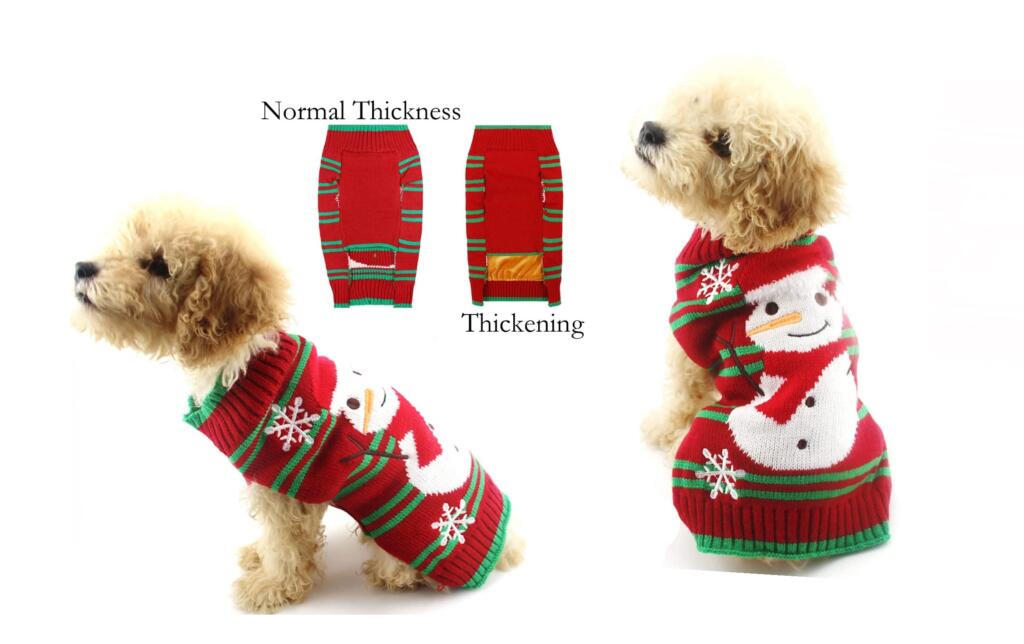 It can be washed in the machine without the risk of shrinking or color fading. A little hole at the back can provide access to the leash and thus can be used outdoors as well. Your pooch will look nice next to the Christmas tree and offer many photo opportunities while keeping your dog warm. With extended front legs kitted in place, you may need to check the size so that it will work for your dog.
In conclusion
Decorating the home is just one step of the Christmas season, and we like to find the perfect Christmas sweater as well. A Christmas dog sweater is then the next step, and you can find a large variety of jumpers available for purchase.
Celebrate the Christmas season with a Christmas dog sweater that complements your decor and keeps your pooch warm as well. Find your ugly Christmas sweater and then find one for your dog to start the season in style.